The Serbia National Team rather convincingly defeated the Netherlands in the quarter-finals of the 2021 CEV Men's Volleyball European Championship.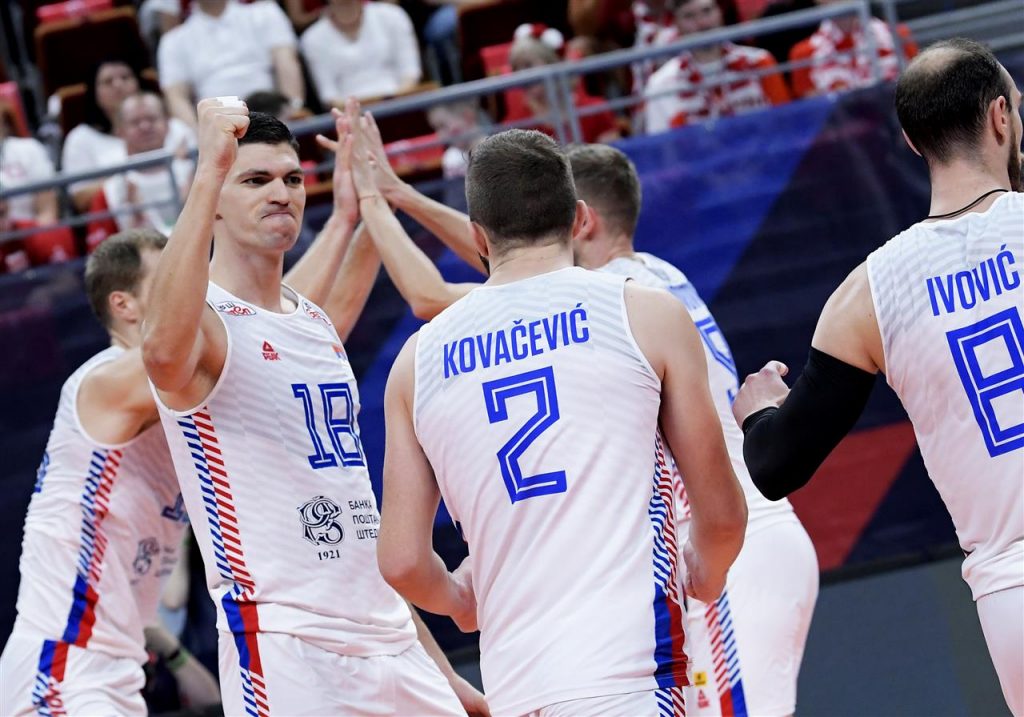 For the third time in a row, Serbia placed itself among the four best teams at the continental championship. The defending champion swept the Netherlands 3-0 (25-23, 25-20, 27-25) in the quarter-finals of the CEV Men's EuroVolley 2021. After narrowly avoiding elimination from Turkey, a couple of days ago, Serbia's fans feared a similar pattern today, however, the team guided by Slobodan Kovač showed the real face in the match against 'Oranje', whose team chemistry was certainly ruined with the expulsion of Fabian Plak, in Gdańsk, Poland.
Serbian defense managed to tame the rival's most dangerous player Nimir Abdel-Aziz in the large part of the encounter. He still finished the match as the top scorer of his squad with 14 points. On the winning side, Uroš Kovačević tallied 15 points and made 71 % reception (21 digs, one error, 24 % excellent).
Quarter-finals of the CEV Men's EuroVolley 2021
September 14:
Netherlands – Serbia 0-3 (23-25, 20-25, 25-27)
Poland – Russia, 8:30 p.m. CET
September 15:
Italy – Germany, 4 p.m. CET
Czech Republic – Slovenia, 7 p.m. CET