Russia's Zenit Kazan once again swept the Dutch Orion Doetinchem and advanced to the quarter-finals of the 2022 CEV Men's Volleyball Cup.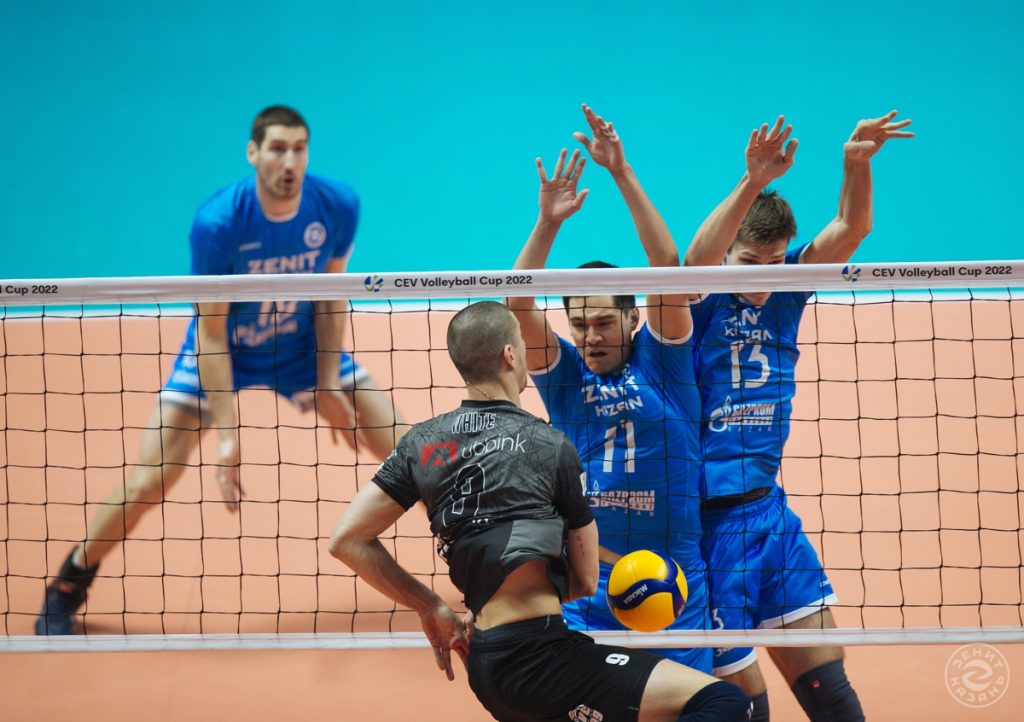 Zenit had no trouble in the rematch of the 1/8 finals of the CEV Volleyball Cup 2022 | Men against Orion. The game tonight wasn't much different from the one in Kazan (3-0). Russians dominated in all components of the game. After the second set, Zenit's head coach Aleksey Verbov changed almost the entire line-up, but this didn't affect the course of the encounter. The most productive player of the match came from the winning side – Bartosz Bednorz. The Pole scored 12 points (4 aces), while Dmitriy Volkov served 5 aces. Zenit won the 18th match in a row (the 14th match in a row with 3-0) in all competitions and will play against countrymen Kuzbass Kemerovo in the Top-8.
Romania's CSM Arcada Galaţi qualified to the next stage after quite an intense rematch against Germany's United Volleys Frankfurt in which they were hosts: 3-2 (25-20, 27-29, 25-27, 27-25, 15-11). The Romanian champions, who had won 3-0 in the first leg (also played on their own court but in which they were formally guests), got the victory today harder than expected. United Volleys led 2-1 in the sets and missed two set points for 3-1, which would've pushed the match to the Golden Set.
After 5 years, the Czech ČEZ Karlovarsko qualified to the quarter-finals of the CEV Cup, and just like the last time they've done it, in 2017, France's Tours VB will be their rival. The Karlovy Vary side advanced to the next stage over Turkey's Galatasaray HDI İstanbul (3-0 and 3-1).
CEV Volleyball Cup 2022 | Men – 1/8 finals (today's matches):