Allianz MTV Stuttgart expectedly eliminated countrywomen SSC Palmberg Schwerin from the quarter-finals of the 2022 CEV Women's Volleyball Cup.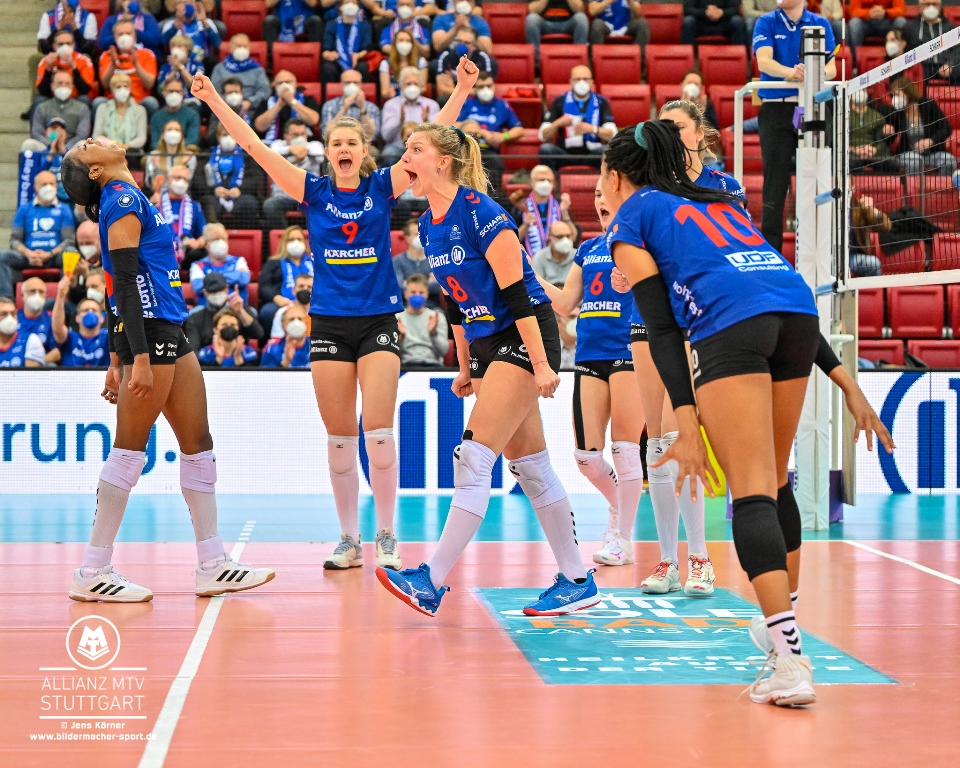 Stuttgart prevailed 3-1 over Schwerin in the rematch of all-German quarter-finals of the CEV Volleyball Cup 2022 | Women and, given that the latter suffered a forfeit defeat in the first leg due to being unable to play as a result of corona cases, the Bundesliga vice-champions progressed to the semis.
Tonight, it quickly became clear that the coach Felix Koslowski's girls couldn't cope with the task. After all, they returned to training after a forced two-week break, only this Monday. When Stuttgart took the first two sets, the game had no competitive meaning anymore but the leaders of the national championship went all the way and won. American Simone Lee top-scored Stuttgart with 26 points.
After the end of the Stuttgart vs Schwerin face-off, there's only one semi-final slot remained, either for CSM Volei Alba Blaj or Volero Le Cannet (3-0 in the first leg).
CEV Volleyball Cup 2022 | Women – quarter-finals (today's matches):
Allianz MTV Stuttgart – SSC Palmberg Schwerin 3-1 (25-19, 25-12, 21-25, 25-21)