Greece's Panathinaikos AC Athens went from hell to paradise in the rematch of the 2022 CEV Men's Volleyball Challenge Cup quarter-finals.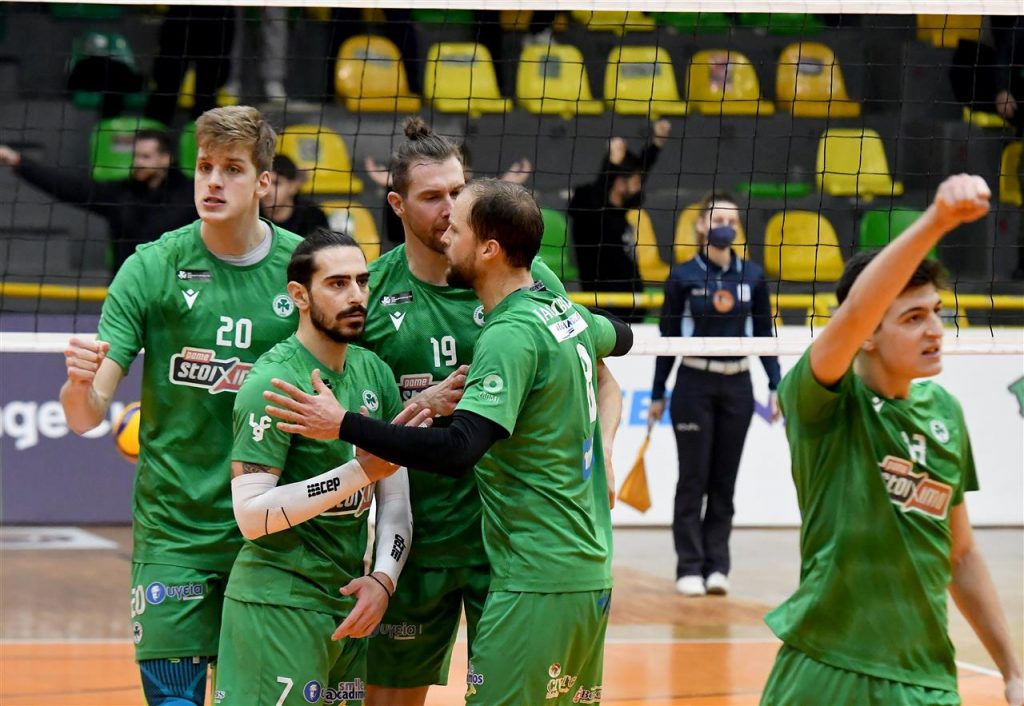 The fighting spirit of the Panathinaikos AC Athens players signed the 'death' penalty to Spain's CAI Teruel in the Golden Set of the CEV Volleyball Challenge Cup 2022 | Men quarter-final rematch. What a reversal that was by 'The Greens'. They were on the ropes against the hosts after losing the match 3-0, squandering the result from the first leg of 3-1. However, the team commanded by Dimitris Andreopoulos prevailed in the additional set by a 15-11 to meet Turkey's Halkbank Ankara (earned their promotion last week) in the Top-4.
ACH Volley Ljubljana extended their amazing series of victories this season in which they haven't yet been defeated to 37 games. Slovenia's side met the goal and qualified for the semi-finals. After beating Portugal's A.J. Fonte Bastardo Azores 3-2 in the first leg in the Azores, ACH Volley started the rematch powerfully, conceding only 9 points in the first set paving the path to the Top-4. In the end, the Slovenian vice-champions won the match 3-1.
ACH Volley will face Narbonne Volley on the penultimate step toward the title. The French club achieved a double 3-1 triumph over Swiss Lausanne UC.
CEV Volleyball Challenge Cup 2022 | Men – quarter-finals (today's matches):