Fenerbahçe Opet İstanbul became the 5th team to secure a slot in the knockout stage of the 2022 CEV Women's Volleyball Championship.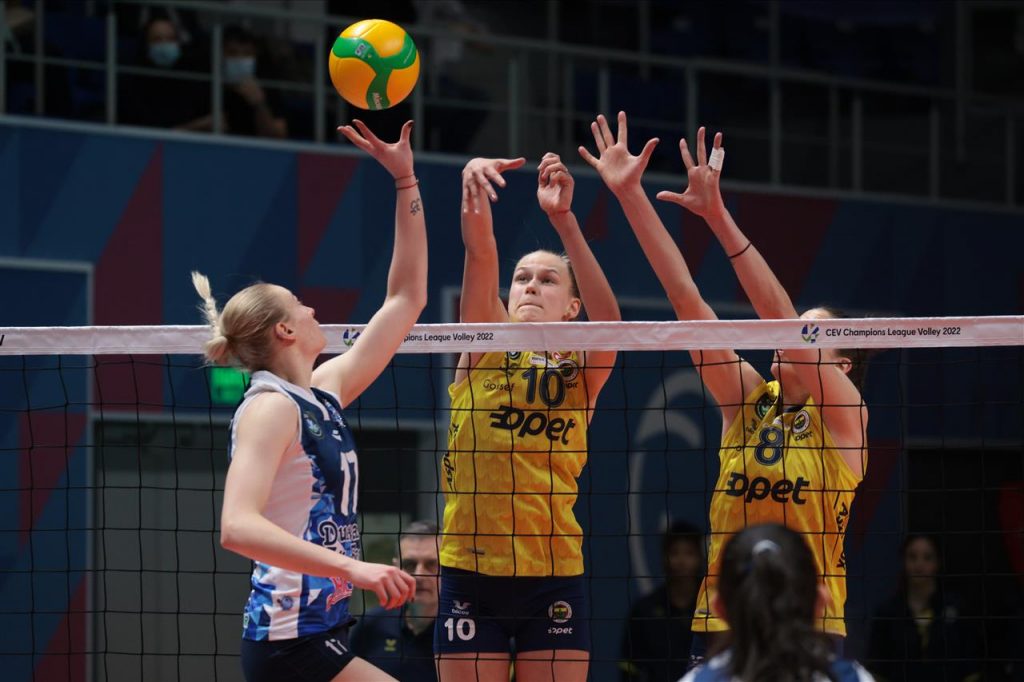 Turkey's Fenerbahçe Opet İstanbul secured a place in the quarter-finals of the CEV Champions League Volley 2022 | Women, one round before the end of the group stage, as they beat Russia's Dinamo-Ak Bars Kazan on the road with a score of 3-0. It was a fight for first place in Pool D, which provides an automatic berth in the playoffs. The guests from Istanbul didn't have too many problems in Tatarstan, reaching the 5th victory from the same number of matches and 14 points. This is Dinamo's 2nd defeat (10 points), but they still hold everything in their hands, and if they beat VC Maritza Plovdiv 3-0 or 3-1 in the last round in Bulgaria, they will keep the position of one of the best 3 second-placed teams across all pools.
Among the winners, Russian Arina Fedorovtseva was the most efficient player, putting down 21 points against her former teammates.
Fenerbahçe became the 5th team to secure a slot in the knockout stage, following Italians A. Carraro Imoco Conegliano and Igor Gorgonzola Novara (ITA), countrywomen VakıfBank İstanbul, and Poland's Developres Rzeszów.
CEV Champions League Volley 2022 | Women – group stage (today's matches):
Dinamo-Ak Bars Kazan – Fenerbahçe Opet İstanbul 0-3 (20-25, 22-25, 19-25)