Eczacıbaşı Dynavit İstanbul defeated Allianz MTV Stuttgart 3-1 in the 2nd leg of the 2022 CEV Women's Volleyball Cup final and embraced the trophy in the 2nd-ranked European club competition for the 3rd time.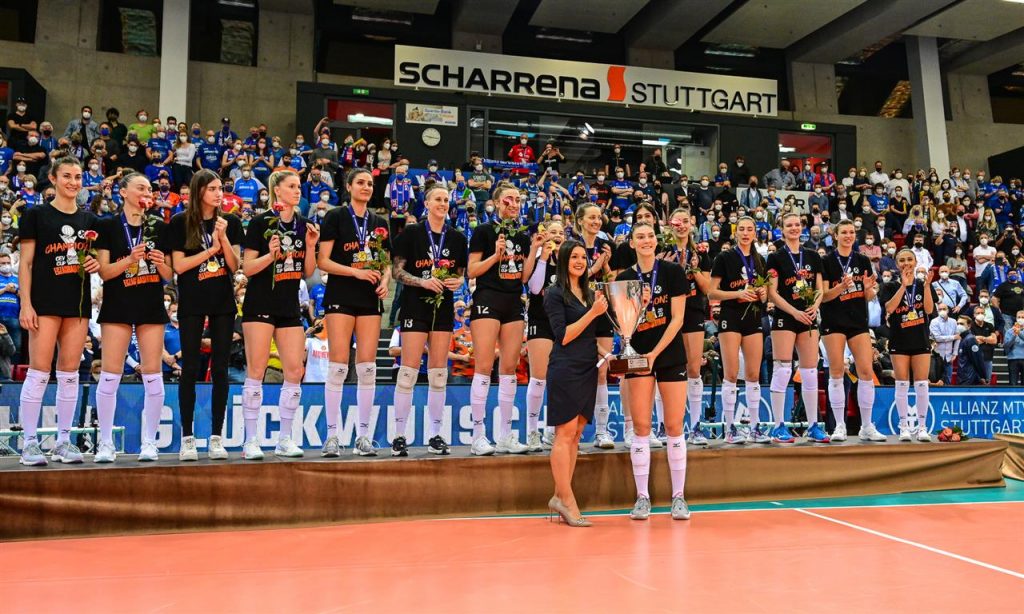 After winning the first leg 3-1, Turkey's Eczacıbaşı prevailed over Germany's Stuttgart in the rematch of the CEV Volleyball Cup 2022 | Women final with the same score, partially 25-18, 25-21, 18-25, and 26-24. Actually, after taking a 2-0 lead in the sets today, 'The Tigers' secured the title in the competition. Eczacıbaşı, who got 9 wins in 10 matches in the CEV Cup this season, reached the 6th international trophy. The orange-white team triumphed in the CEV Cup in 1999 (at that time, it was called the Cup Winners Cup), 2018, and 2022, FIVB Club World Championship in 2015 and 2016, and the CEV Champions League in 2015.
Serbian Tijana Bošković was Eczacıbaşı's top scorer in the rematch against Stuttgart with 27 points, including 4 aces. American McKenzie Adams made 73% reception (11 digs, 1 error, 45% excellent). American T'ara Ceasar scored 14 points on the losing side.