Grupa Azoty Kędzierzyn-Koźle (ZAKSA) are in the CEV Men's Volleyball Champions League final for the second time in a row.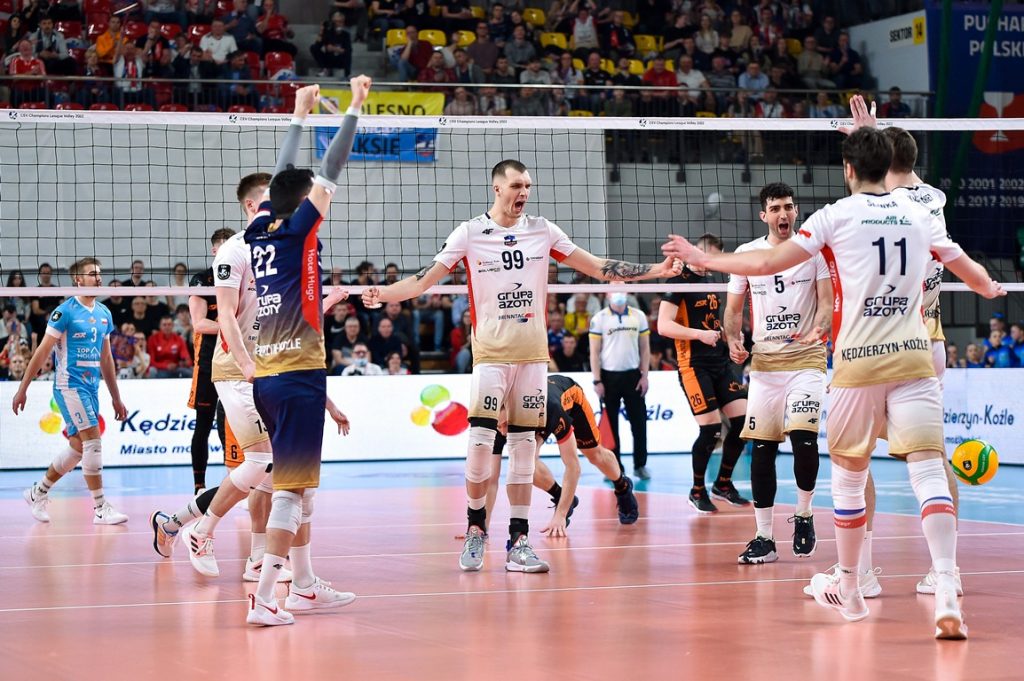 One Polish club had to go to Super Finals. Grupa Azoty Kędzierzyn-Koźle ZAKSA didn't give fellow countrymen Jastrzębski Węgiel a chance in the rematch of the CEV Champions League Volley 2022 | Men semi-finals and advanced to the title match for the second consecutive year.
A week ago, the PlusLiga champions, weakened by a serious virus, lost 0-3 to ZAKSA at home. To retain a chance for the first-ever promotion to the Champions League final, today, Jastrzębski had to win 3-0 or 3-1 and win the Golden Set. Considering the recent personnel problems (Dryja and Gladyr sick; Clévenot injured), it was a very difficult task. In the end, we saw the domination of Gheorghe Crețu's charges in the first 2 sets (8 aces in the 1st set), which was enough for them to secure a slot in the Super Finals after which the Romanian expert employed backups, just like his colleague on the other side, Andrea Gardini, resulting in the ZAKSA 3-2 win the end. Thus, the Kędzierzyn-Koźle club beat, currently, the biggest rival in Poland 3 times in one week – twice in the Champions League and once in PlusLiga!
Wojciech Żaliński top-scored the winning side with 15 points (76% attack; 13/17). Aleksander Śliwka served 4 aces.
CEV Champions League Volley 2022 | Men – semi-finals, 2nd leg:
Grupa Azoty Kędzierzyn-Koźle ZAKSA – Jastrzębski Węgiel 3-2 (25-15, 25-21, 24-26, 21-25, 15-11)
Trentino Itas – Sir Sicoma Monini Perugia, in progress