The history of the CEV Men's Volleyball Champions League has just been written in Trento – for the first time ever in the competition, the same two clubs will meet in the Super Finals of the competition in two consecutive years!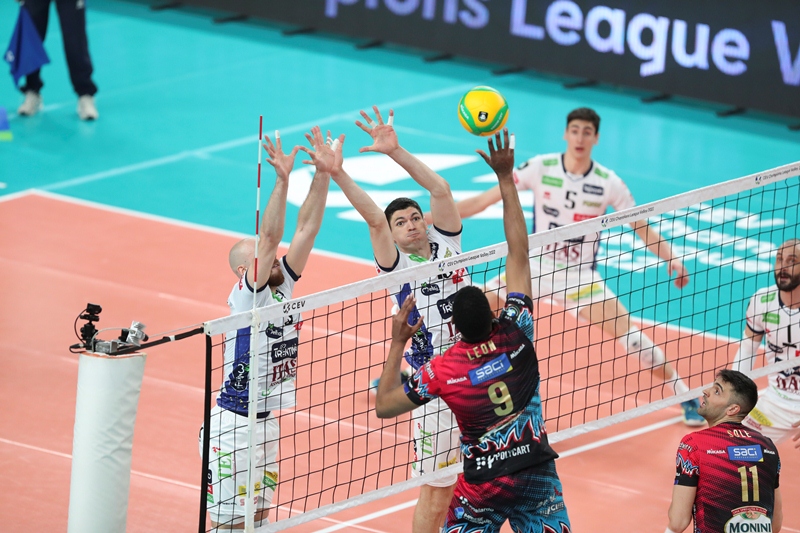 The Super Finals format of the CEV Champions League Volley | Men was established in 2019. Ever since it never happened that two same clubs face each other in the match for the title in two consecutive years. Until the 2022 edition of the competition. Just like in Verona, Italy, last year, Poland's Grupa Azoty Kędzierzyn-Koźle ZAKSA and Italy's Trentino Itas will vie in the Super Finals. This time in Ljubljana, Slovenia, on May 22.
This is the report regarding ZAKSA's advancement to the final. Trentino did it in a much more dramatic manner, against compatriots from Sir Sicoma Monini Perugia in the semi-final, a rival with whom they might fight for the tile in SuperLega too. Not even the fact they remained without their captain Matey Kaziyski in the tie-break (he remained on the bench after the 4th set with the ice on his knee) has stopped Trentino from hitting the 6th Champions League final in their history. Angelo Lorenzetti's wards prevailed in the first match 3-2 and lost the rematch with the same result, which extended the encounter to the Golden Set. There, Perugia came from the abyss, tying at 14-14 after trailing 2-8.
A few remember the last time a Cuban star from Perugia Wilfredo León suffered 9 blocks! It happened tonight. Alessandro Micheletto top-scored Trentino with 25 points. Serbian Marko Podraščanin set up 5 blocks.
CEV Champions League Volley 2022 | Men – semi-finals, 2nd leg: