Vero Volley Milano beat Volero Le Cannet 3-1 and flew directly to the quarterfinals of the 2023 CEV Women's Volleyball Champions League.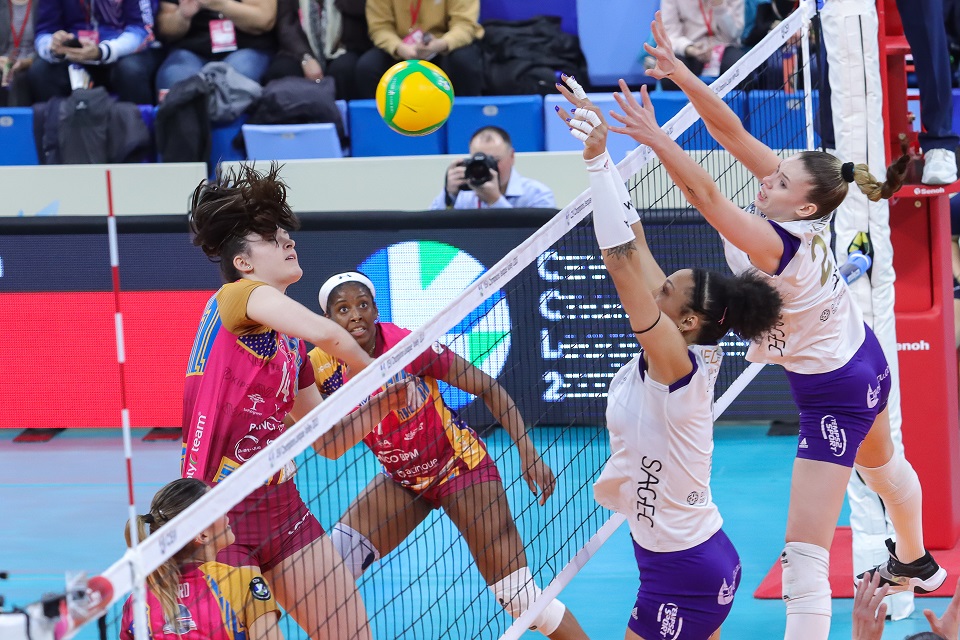 All 11 participants of the knockout stage of the CEV Champions League Volley 2023 | Women, including five teams that will go directly to the quarterfinals, are known following an incomplete last round of the group stage (most were known after the fifth round).
Last week's reports:
In a do-or-die duel for the top spot in Pool B and direct qualification to the quarterfinals, Italy's Milano beat France's Volero 3-1 in a comeback. In front of a crowded Allianz Cloud (over 4,500 spectators), Milano suffered for two sets before spreading their wings. The Serie A silver medalists left today's rivals five points behind in the pool standings. American Dana Rettke topped the winning side with 14 points. Russian Vita Akimova scored 21 for Volero. Her compatriot, Anna Kotikova, served four aces.
Germany's Allianz MTV Stuttgart earned a clear victory against Spain's Tenerife La Laguna, untangling a part of the knot in Pool D. The Bundesliga team not only secured an appearance in the quarterfinals of the Champions League with a fourth win in the group stage, but they also topped their pool. Stuttgart had never done that before. The vice-leaders of the German Championship were led on the court today by three players who had the same offensive display of 10 points: American Simone Lee, Swiss Laura Künzler, and Dutch Eline Timmerman. Marie Schölzel made five blocks.
Due to the ongoing national mourning in Turkey after the earthquake, which killed over 11,000 people, two matches of the Champions League have been canceled. The matches of VakıfBank Istanbul vs. Igor Gorgonzola Novara (Pool C; the winner will go directly to the quarterfinals) and Fenerbahçe Opet Istanbul vs. ŁKS Commercecon Łódź (Pool D; the winner will earn a playoff spot as pool runner-up, while the losing side will earn a playoff spot as the best third-ranked team across all pools) will take place on Thursday, February 16.
CEV Champions League Volley 2023 | Women, group stage, Round 6: