Brazil was easy prey for the Russian Olympic Committee (ROC) at the closing of Day 3 of the 2020 Tokyo Olympics men's volleyball tournament.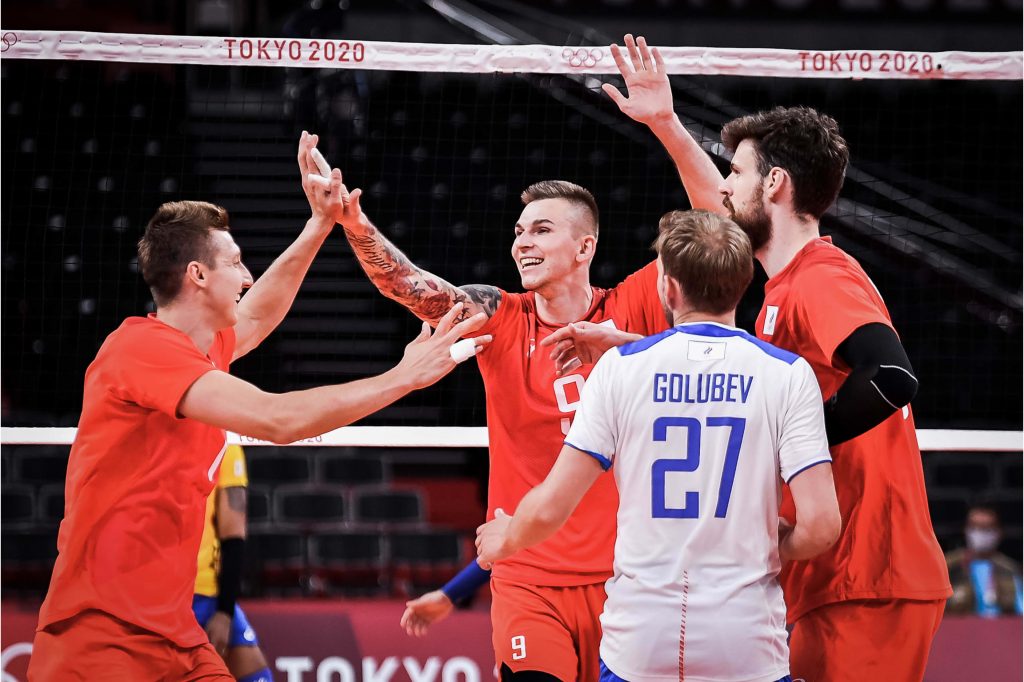 The ROC remained the only undefeated national team, not only in Pool B but at the entire 2020 Tokyo Olympics men's volleyball tournament. Brazil, on the other hand, lost its first match. Russia plays under the name of ROC because of the punishment imposed for the doping scandal. Even though they can't wear a name, flag, or anything that reminds them of their nation, the red jersey is enough for the players of the ROC to play for pride. Against the reigning Olympic champions, it was surprisingly easy: 3-0 (25-22, 25-20, and 25-20).
The Russians made little mistakes and put pressure on Brazil all the time, with Renan Dal Zotto's team having a hard time getting out of these moments. Dmitriy Volkov was a stand-out for 'Zbornaya' with 19 points, including 4 blocks, the same as Ivan Iakovlev. As for 'Seleção', it had no player in double digits in scoring.
The victory against Japan in Pool A brought back smiles and confidence to the faces of the Italian players after a defeat against Poland. The 'Azzurri' took the second victory in its Olympic Games campaign, now at the expense of the host who staged a notable comeback in the third set and prevented Italy to note quick and easy triumph.
Even though still sore from the muscle strain, Simone Giannelli commanded Italy's attacks on the court today. Osmany Juantorena closed the match as the top scorer on the winning side (22 points). Simone Anzani set up 5 blocks. Yuki Ishikawa put down 22 points for Japan.
2020 Tokyo Olympics men's volleyball tournament, group stage – Day 3:
Canada – Iran 3-0 (25-16, 25-20, 25-22)
USA – Tunisia 3-1 (25-14 23-25 ​​26-14 25-23)
Argentina – France 3-2 (23-25, 25-17, 25-20, 15-25, 15-13)
Poland – Venezuela 3-1 (25-16, 25-13, 18-25, 25-15)
Japan – Italy 1-3 (20-25, 17-25, 25-23, 21-25)
Brazil – ROC 0-3 (22-25, 20-25, 20-25)