South Korea takes the second victory in three games of the women's volleyball tournament at the 2020 Tokyo Olympic Games.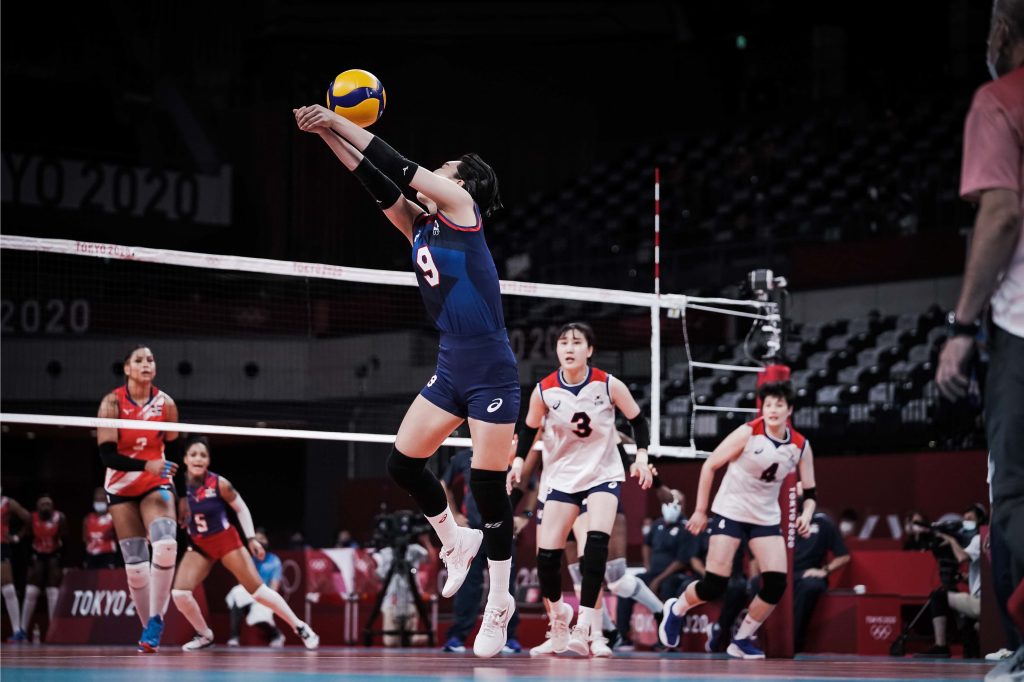 Korea got close to reaching the quarterfinals at the third consecutive Olympic Games. Kim Yeon-Koung (20 points, 70 % reception – 22/30; 1 error) and her companions beat the Dominican Republic in Pool B in Tokyo 2020 by a 3-2 (25-2017-25 25-18 15-25 15-12) in what was actually a direct duel for advancing to the top 8. With only two days of competition in the group phase left, the Koreans have collected two victories, the Dominicans zero. Given the fact they nearly surpassed Brazil in the previous round (lost in the tie-break), the win of the ladies from the Caribbean was kind of expected today. In addition to Kim's performance, Yeum Hye-Seon stood on the winning side as well, serving 4 aces. Brayelin Martínez scored 20 for the Dominican Republic.
Not counting slight inconsistency in its play in the first set, the match against Argentina in Pool A turned into useful training for Italy, in view of the next two fundamental duels of the 'Azzurrine' – with China and the United States. These will determine the position of the girls commanded by Davide Mazzanti in the top 4 at the end of the preliminary stage in their pool. Yes, Italy didn't yet have arithmetically secured a spot in the quarterfinals but it is just around the corner. Paola Egonu tallied 17 points on the winning side.
2020 Tokyo Olympics, women's volleyball tournament – Day 3:
Italy – Argentina 3-0 (25-21, 25-16, 25-15)
South Korea – Dominican Republic 3-2 (25-20,17-25, 25-18, 15-25, 15-12)
Serbia – Kenya 3-0 (25-21, 25-11, 25-20)
China – ROC, 9:25 a.m. CET
Japan – Brazil, 12:45 p.m. CET
USA – Turkey, 14:45 p.m. CET