Week 1 of the 2022 FIVB Men's Volleyball Nations League is over and we had the first Covid-19 case among the participants.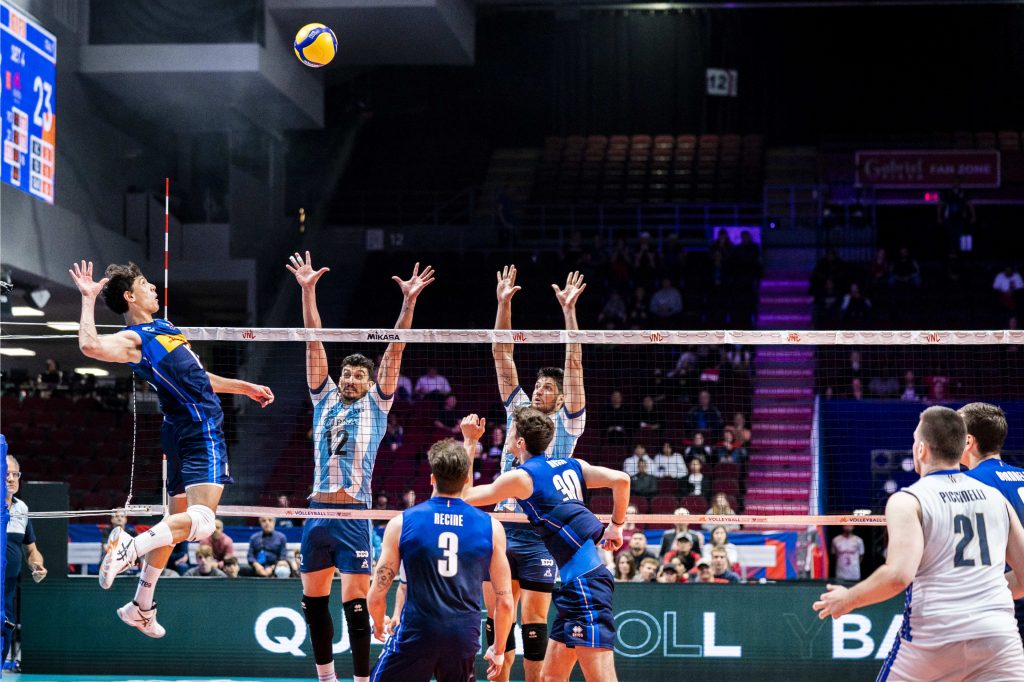 Italy closed the first week of the 2022 Men's VNL with a nice tally of 3 wins out of 4 matches. After proving better than the hosts Canada with a convincing 3-0 last night, less than 24 hours after that, 'Azzurri' beat Argentina 3-1 in Pool 2 in Ottawa. Italy faced Tokyo Olympics bronze medalists without the head coach Ferdinando De Giorgi (positive to Covid 19) on the bench, who was replaced by his deputy Massimo Caponeri. For two sets, the European champions were masters of the field, then they gave up a bit in terms of concentration in the third set. Argentina was so close to forcing the tie-break but failed to convert +5 in the fourth set and tie sets. Mattia Bottolo top-scored Italy with 19 points (4 aces).
Canada finished the first week of the 2022 Volleyball Nations League with a 3-2 victory over Bulgaria, partially 25-18, 25-18, 24-26, 21-25, and 15-11. Canada's first win of the week came after losses to Germany, France, and Italy earlier in the week. The team concluded the first week of the competition with a 1-3 record, while Bulgaria closed the week with a winless 0-4 record. Stephen Maar led Canada in points for the third time this week, with 25. Ryan Sclater served 4 aces, while Jackson Howe made 5 blocks.
2022 FIVB Men's Volleyball Nations League – preliminary stage, Day 4, Week 1: