Brazil turned over Turkey's one-set advantage at home in the capital of Brasília in its fifth match of the 2022 FIVB Women's Volleyball Nations League (Pool 3).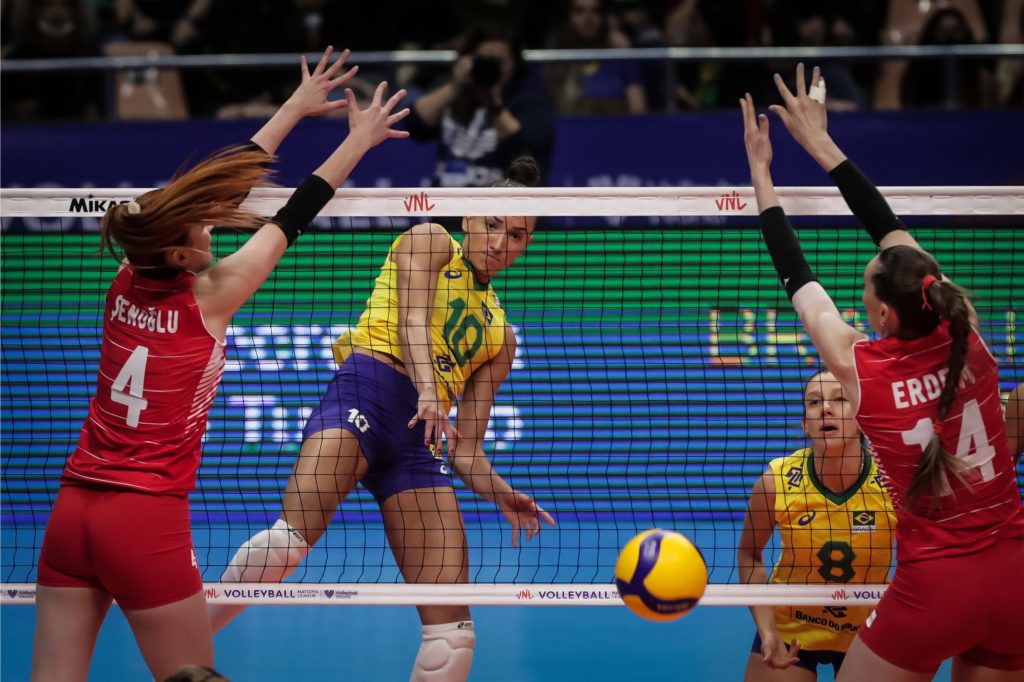 With a slight stage fright in the first set due to the fact that she debuted as a captain (the status she'll retain throughout the entire 2022 international season), Gabriela Guimarães 'Gabi' highlighted Brazil in the victory in their first match within Week 2 in the 2022 VNL. Gabi had one more reason to be nervous today as she was facing old acquaintances from VakıfBank with whom she was the champion of everything last season. Along with her underperformance in the first set, the entire team of Brazil suffered, but all settled down for the Olympic vice-champions after the first set: 3-1 (19-25, 25-23, 25-23, 25-23). Gabi notched 20 points for the side commanded by Zé Roberto, who's at 4-1, while Ana Carolina Silva 'Carol' set up 6 blocks.
Polish players took advantage of the problems of their rivals Thailand in Pool 4 in Quezon City, Philippines, to walk the path from hell to heaven. The first two unsuccessful sets full of mistakes didn't break the Poland National Team who earned the fourth victory in six matches in this year's Nations League. However, Thursday's game was put into question because eight coronavirus cases of infection were detected in the Thailand team a day before. In order for the Asian side to play at all, they were urgently allowed to bring in backup players. It certainly was a blow to them because they had been doing brilliantly so far, having 4-1 prior to the match against Poland. Olivia Różański top-scored the winning side with 20 points. Joanna Wołosz made 4 blocks.
2022 FIVB Women's Volleyball Nations League – preliminary stage, Rounds 5 & 6, Week 2: