Serbia defeated Turkey with a score of 3-2 in Brasília, Brazil, in its penultimate match in the second week of the 2022 FIVB Women's Volleyball Nations League – Pool 3.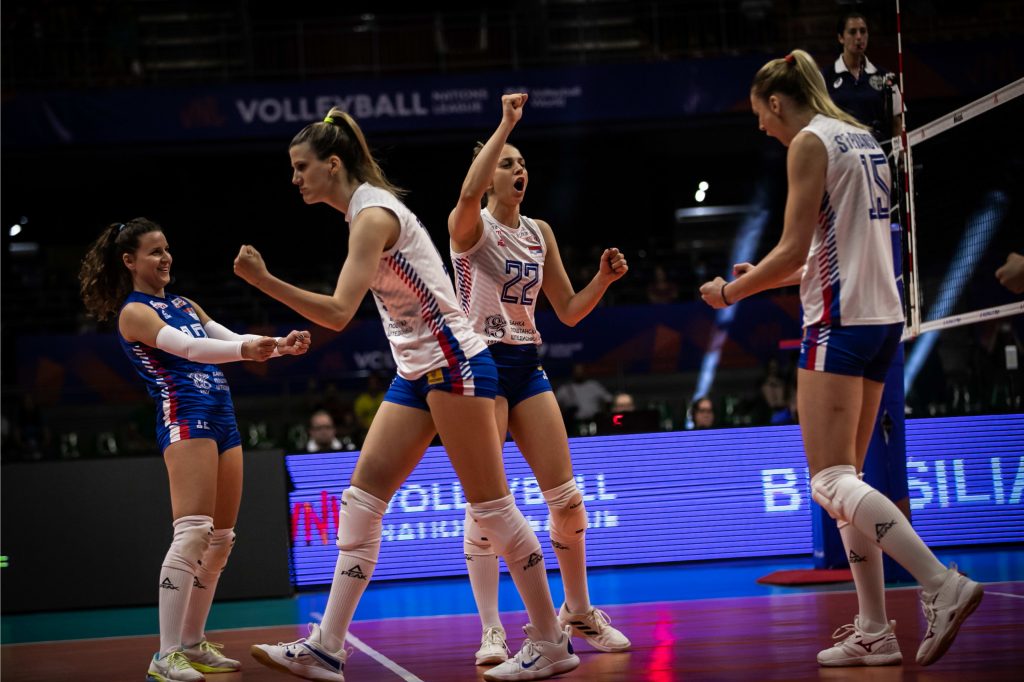 Italian Daniele Santarelli recorded the most valuable win after taking over the bench of the Serbia National Team. The world champions, without numerous stars, outplayed big rivals in recent years, Turkey, in five sets, with both sides dominating one seat each – Serbia in the first, Turkey in the second. This was a much better match for Serbia compared to the previous one when they struggled against last-placed Korea, even though the final score of 3-0 doesn't show exactly that. It was obviously a good lesson for Santarelli's ladies who inflicted the third defeat to Turkey, which played with the best lineup for most of today's match, in the tournament. Ana Bjelica top-scored Serbia (who's at 5-2) with 19 points, but Jovana Stevanović was amazing on the net, nearly reaching double digits in blocking – 9 blocks!
Belgium staged a little upset by beating Poland in Pool 4 in Quezon City, Philippines. Stefano Lavarini's players wanted to rehabilitate after suffering a defeat against the Americans in the previous match. They were the favorites today given the current standings in the VNL but the history of the matches in this competition with the 'Yellow Tigers' suggested caution. And, Poland wasn't cautious enough, closing Week 2 with an overall record of 4-4, while Belgium interrupted its three-game losing streak to reach 2-5, with one more match to play to complete the second week. Each good set of Polish players was intertwined with a bad one, resulting in a 2-3 defeat. Britt Herbots stood out for Belgium with 33 points, while Marlies Janssens made 5 blocks.
Italy recorded the third win in a row, Bulgaria broke its own four-game losing streak, while the Dominican Republic beat the Netherlands 3-2, having forced 'Oranje' to seek their maiden success in the event in the next matches.
2022 FIVB Women's Volleyball Nations League – preliminary stage, today's matches, Week 2: