It would've been an immense sensation if Japan had gone all the way against France, but they succumbed in the tie-break of the Round of 16 of the 2022 FIVB Volleyball Men's Volleyball Championship.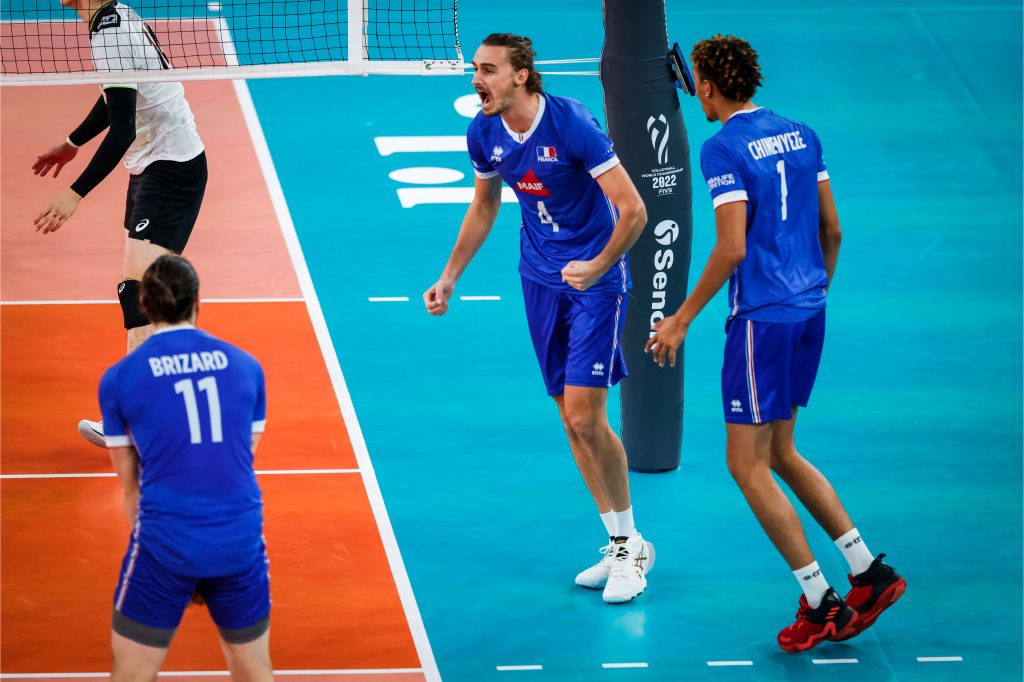 The winning mentality of France, the one that very few national teams on the globe possess, was crucial for the outcome of a nail-biting Round of 16 encounter of the Men's World Champs 2022 in Ljubljana, Slovenia. The Olympic champions were pushed to their limits in a crazy match by a sometimes overexcited Japanese team.
'Les Bleus' managed to get out of a compromised situation at the last moment to reach the quarter-finals, where they'll face Italy in a true European classic. France led twice in sets, but the Asians came back and even took a 4-1 lead in the tie-break and had one match ball. For that, they can mostly thank Yuji Nishida (31 points; 57.50% attack, 28/40). The resourcefulness of French players in the key moments of the last period was amazing as they succeeded in converting every single "no one's" ball into their favor.
Barthélémy Chinenyeze (66.67% attack; 14/18), Earvin Ngapeth, and Stéphen Boyer each tallied 17 points on the winning side.
2022 FIVB Volleyball Men's World Championship – Round of 16:
Netherlands – Ukraine 0-3 (16-25, 19-25, 18-25)
France – Japan 3-2 (25-17, 21-25, 26-24, 22-25, 18-16)
Tuesday, September 6:
Serbia – Argentina
Brazil – Iran
Earlier:
Slovenia – Germany 3-1 (25-18, 25-19, 21-35, 25-22)
Italy – Cuba 3-1 (25-21, 21-25, 26-24, 25-18)
USA – Turkey 3-2 (25-21, 25-17, 22-25, 19-25, 15-12) Poland – Tunisia 3-0 (25-20, 25-15, 25-20)