Argentina reset itself after the group stage and got back to the mode from the 2020 Tokyo Olympics in which it took the bronze medal to sweep Serbia in Round of 16 of the 2022 FIVB Volleyball Men's World Championship.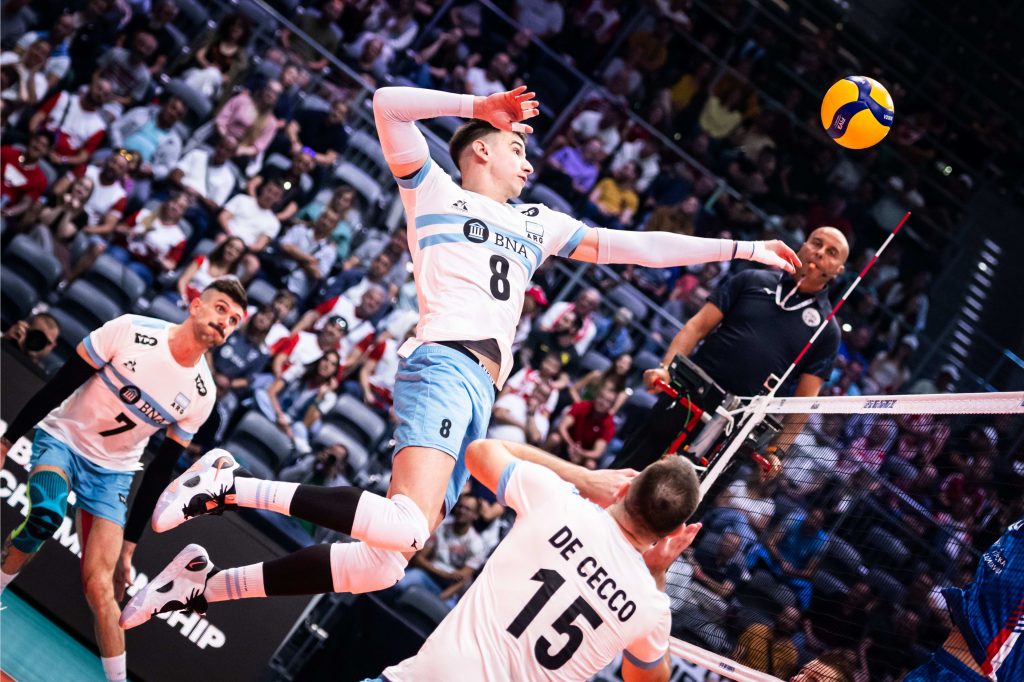 For the first time in 20 years, Argentina advanced to the World Championship quarter-finals. After a start to the competition that left many doubts given it lost two of three games in the group stage and got through to the knockout stage as one of the four best third-placed sides, the Argentina National Team played a great game today and swept Serbia 3-0 (25-23, 25-21, 25-23) in Gliwice, Poland. The team commanded by Marcelo Méndez waits for the winner between Brazil and Iran (on schedule later tonight) to learn the name of the rival in the next stage. As for Serbia, this is a shocking defeat for sure, as they stormed through the Preliminary Phase unharmed (all three wins, not a single set lost – they finished among the top-4 seeded sides).
In a highly even match, Argentina was 3-4 points behind in the first two sets, getting more and more confidence as the match progressed, especially in the blocking (10 stuffs). Bruno Lima went on top of Argentina's scorers with 14 points. Uroš Kovačević put down one point fewer than Lima on the side of Serbia, while Marko Podraščanin set up 4 blocks.
2022 FIVB Volleyball Men's World Championship – Round of 16:
Serbia – Argentina 0-3 (23-25, 21-25, 23-25)
Brazil – Iran (9 p.m. local time)
Earlier:
Slovenia – Germany 3-1 (25-18, 25-19, 21-35, 25-22)
Italy – Cuba 3-1 (25-21, 21-25, 26-24, 25-18)
USA – Turkey 3-2 (25-21, 25-17, 22-25, 19-25, 15-12) Poland – Tunisia 3-0 (25-20, 25-15, 25-20)
Netherlands – Ukraine 0-3 (16-25, 19-25, 18-25)
France – Japan 3-2 (25-17, 21-25, 26-24, 22-25, 18-16)