Itambé Minas turned over Paykan Club and opened the 2022 FIVB Volleyball Men's Club World Championship with a victory.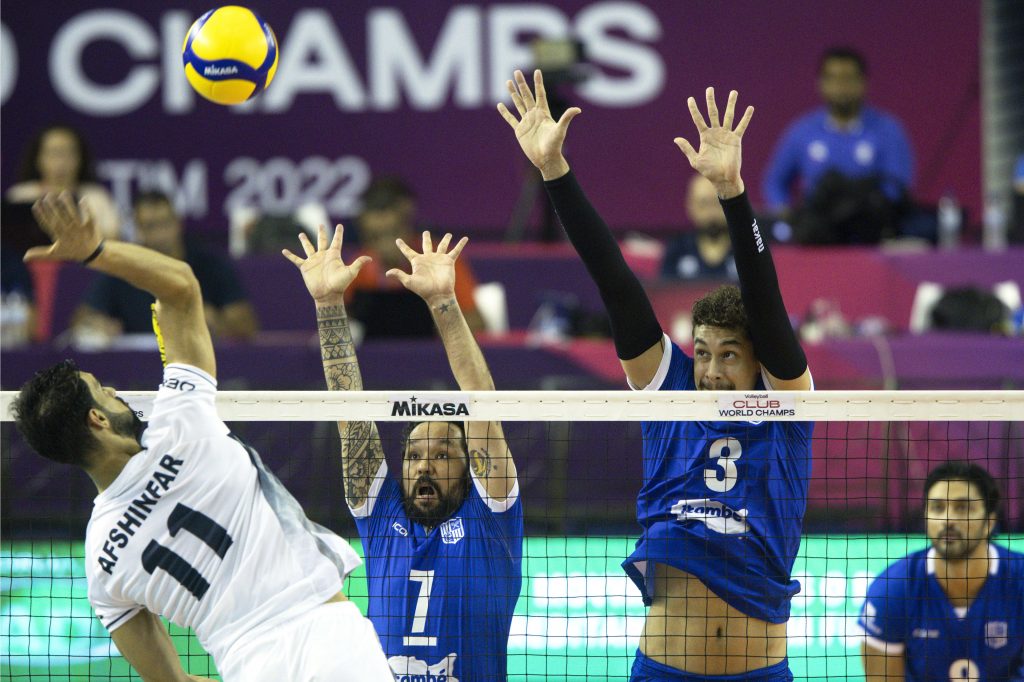 Brazil's Minas lost the first set to Iran's Paykan by 22-25 but won the next three by 27-25, 27-25, and 25-18 as the two teams opened the 2022 FIVB Men's Club World Championship in Betim (Brazil). The Belo Horizonte side counted on the veteran Leandro Vissotto (21 points) to turn the match around and win in Pool B. Matheus Bispo 'Pinta' made 4 blocks and 92.31% attack (12/13).
With 20 points, Amin Esmaeilnezhad was the Paykan standout, but the player does not belong to the Tehran team. He moved to Gorgan Pass, according to the latest news from Iran, for the current season and is on loan to Paykan to play in the Club World Champs. The opposite was in the spotlight this fall after his desire to play abroad, following his notable display at the 2022 FIVB VNL, was rejected by the Iranian authorities due to his incompleted military duties. He initially refused to join Gorgan Pass (the army club) and was sent to serve the army but, as it seems, he changed his mind.
Four-time champions and also the hosts, Sada Cruzeiro Vôlei, swept rival Brazilian team Vôlei Renata (Campinas) in their opening Pool A match to get their Club World Championship campaign off to a strong start. Ten days prior, Cruzeiro had defeated the same rival in straight sets in their Brazilian Superliga matchup too.
Cuban Miguel Ángel López topped the Contagem-based side with 15 points, while Lucas Saatkamp 'Lucão' had 4 blocks. Felipe Roque scored 12 on the losing side.
2022 FIVB Volleyball Men's Club World Championship – group stage, Round 1: