In an unforgettable kick-off to the 2023 Volleyball Nations League, Italy demonstrated exceptional fortitude to secure a victory over Thailand, following a nail-biting five-set showdown. This win reinforces Italy's strong start in defense of their title, with the encounter taking place in the Antalya Sports Hall, Turkey.
In what was truly a resilience test, Italy managed to pull off the tie-breaker victory (24-26, 25-17, 27-29, 30-28, 15-11) at the Antalya Sports Hall.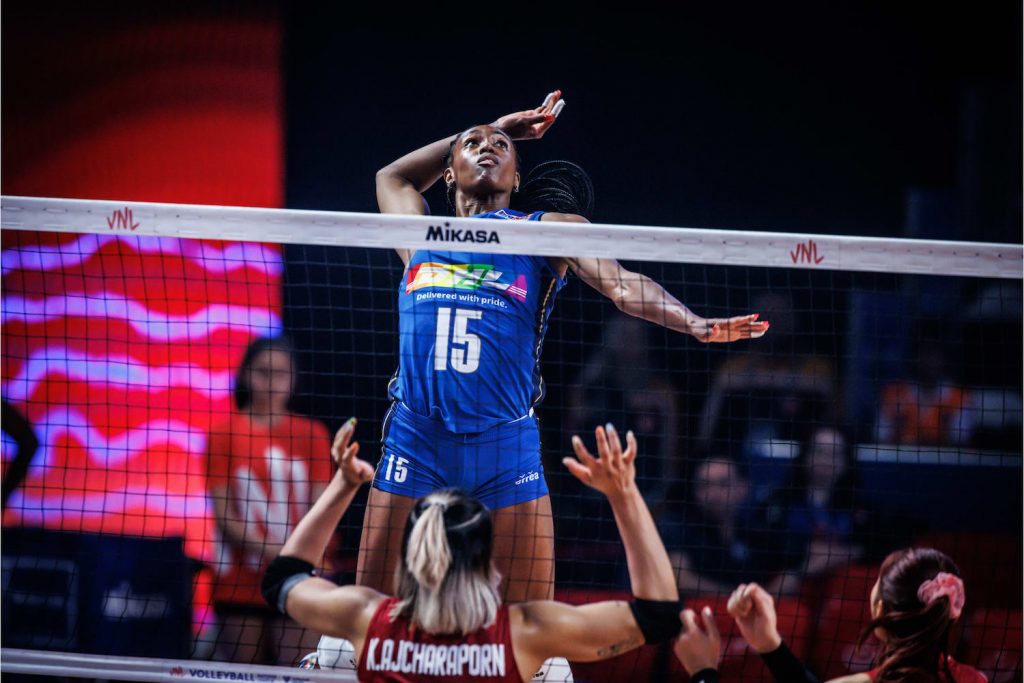 The victory was propelled by the outstanding performance of Sylvia Nwakalor, a 23-year-old opposite player. Contributing 25 points, Nwakalor exemplified her offensive and defensive mastery with 19 kills, five blocks, and an ace. Italy also witnessed a notable contribution from Loveth Omoruyi, a 20-year-old outside hitter, who added 22 points to the team's tally.
Italy's victory was bolstered by Anna Danesi and Alice Degradi, who brought in 12 and 10 points respectively. On the Thai side, Pimpichaya Kokram, Chatchu-On Moskri, and Ajcharaporn Kongyot displayed commendable performances, despite Kongyot suffering a calf injury in the fourth set.
Italy will be back on the Antalya court on Thursday, preparing for a much-anticipated match against Poland. Thailand, on the other hand, is slated to face Canada in their second match of Pool 1 on the same day.