In a thrilling final of the FIVB Volleyball Boys' U19 World Championship held in San Juan, the French squad emerged as the reigning champions by defeating Iran. In a powerful display, France overcame their opponents with a 3-1 scoreline (25-22, 16-25, 25-18, 25-21).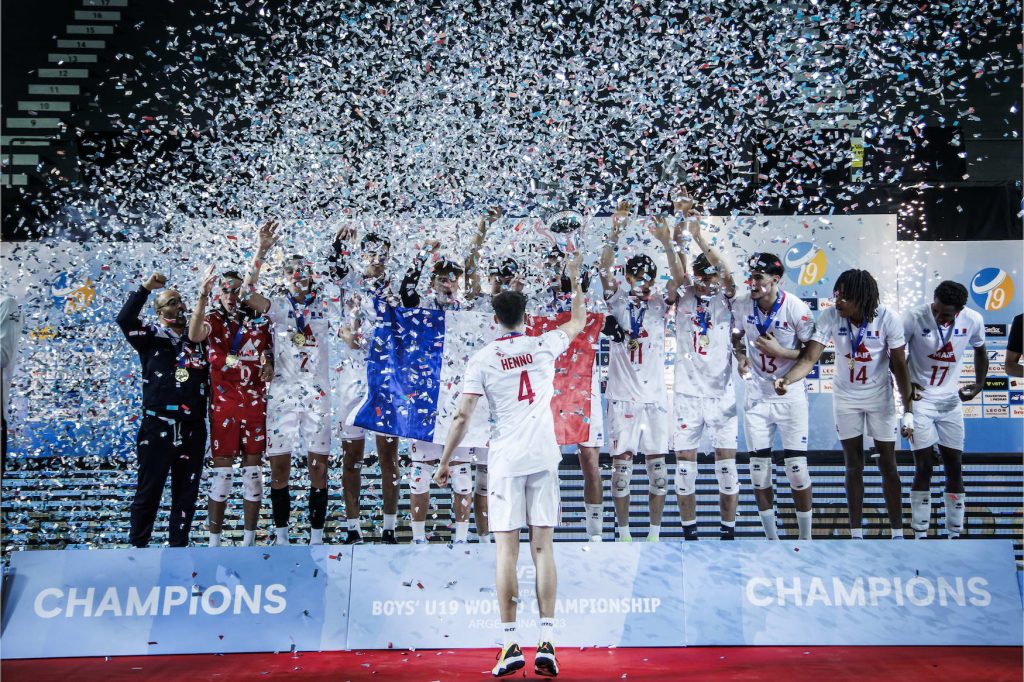 France's Mathis Henno took the spotlight as the top scorer with 18 points. Teammates Joris Seddik and Adrien Roure also shined, contributing 16 and 15 points respectively. On the Iranian side, Mohammadreza Alejalil led the score chart with 14 points.
While France and Iran occupied the top two podium spots, Korea clinched the bronze by overpowering the United States in a 3-1 victory (25-18, 25-19, 21-25, 25-23). Yun Seojin and Lee Woojin were the main contributors for Korea with 17 and 15 points, whereas Sterling Foley from the USA notched up the match's highest score of 20 points.
In other notable matches:
Bulgaria secured the fifth position by beating Belgium 3-1 (25-23, 21-25, 25-9, 25-22), with Kristian Titriyski scoring a match-high of 19 points.
Italy clinched the seventh spot, showcasing dominance against Egypt in a 3-0 sweep (25-16, 25-22, 25-23). Alessandro Bristot and Lorenzo Magliano contributed significantly with 17 points each for Italy, while Shrief Helawy of Egypt top-scored with 19 points.
Brazil edged past Slovenia in a thrilling five-set match to secure the ninth position, ending with a 3-2 score (17-21, 25-15, 25-18, 22-25, 16-14).
The championship wrapped up with a series of impressive performances, setting the stage for the future stars of international volleyball.
Individual Awards
MVP: Mathis Henno (France)
Best Setter: Amir Tizi-Oualou (France)
Best Opposite: Thomas Pujol (France)
Best Outside Hitters: Mathis Henno (France) and Lee Woojin ( Korea)
Best Middle Blockers: Joris Seddik (France) and Armin Ghelichniazi (Iran)
Best Libero: Seyed Morteza Tabatabaei (Iran)