The United States and Poland delivered decisive performances, securing the last two esteemed positions at the Paris 2024 Games in the Volleyball Olympic Qualifying Tournament in Łódź. Both teams achieved crucial victories, securing the first and second place in Pool C standings.
The Americans, after an early scare and a first-set loss against Germany, bounced back, winning 3-1 and claiming one of the two spots. The standout performance came from Annie Drews, scoring a match-high 27 points, with significant support from Jordan Larson contributing 16 points.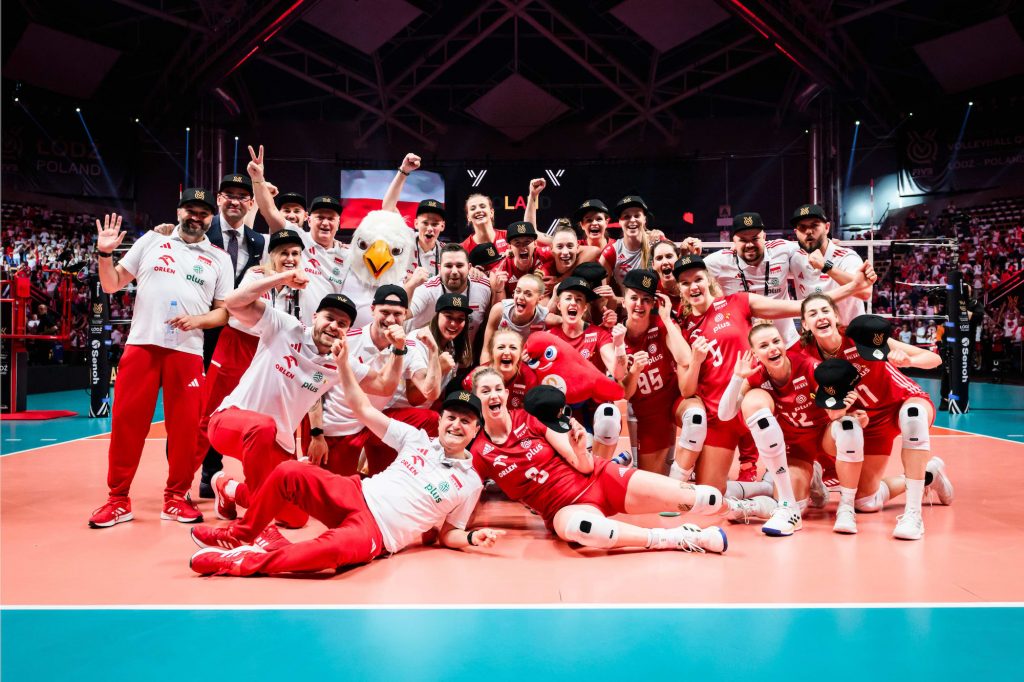 Poland, spurred by enthusiastic fans, also overcame a first-set setback against Italy and clinched victory with a 3-1 score, marking their triumphant return to the Olympics since Beijing 2008. The match witnessed a thrilling scoring duel between Poland's Magdalena Stysiak and Italy's Ekaterina Antropova, with Stysiak securing 27 points, one more than her counterpart.
With these triumphs, the United States and Poland secured their spots alongside previously qualified teams of France, Dominican Republic, Serbia, Türkiye, and Brazil for the forthcoming Olympic tournament in Paris.The remaining five teams will secure their spots via the FIVB Women's Volleyball World Rankings in June 2024.
In other matches, Thailand and Slovenia concluded their participation in the tournament with wins against Colombia and Korea, respectively.
Pool C
Slovenia vs Korea 3-0 (25-13, 25-20, 25-23)
Thailand vs. Colombia 3-1 (25-19, 20-25, 25-23, 28-26)
USA vs. Germany 3-1 (24-26, 25-21, 25-9, 25-16)
Poland vs. Italy 3-0 (25-13, 25-20, 25-23)