The United States Men's Volleyball team clinched the gold medal at the NORCECA Pan American Cup Final Six, overtaking Canada in a dominant 3-0 victory (25-21, 25-14, 25-16) in the gold medal match at the Flair Airlines Hangar, Expo Centre in Edmonton, Alberta, Canada. Ethan Champlin led the USA by scoring 16 points, receiving substantial support from Camden Gianni and Patrick Gasman, who each contributed an additional 13 points. Isaac Heslinga and Christopher Byam topped Canada's scorecard, each bringing in nine points.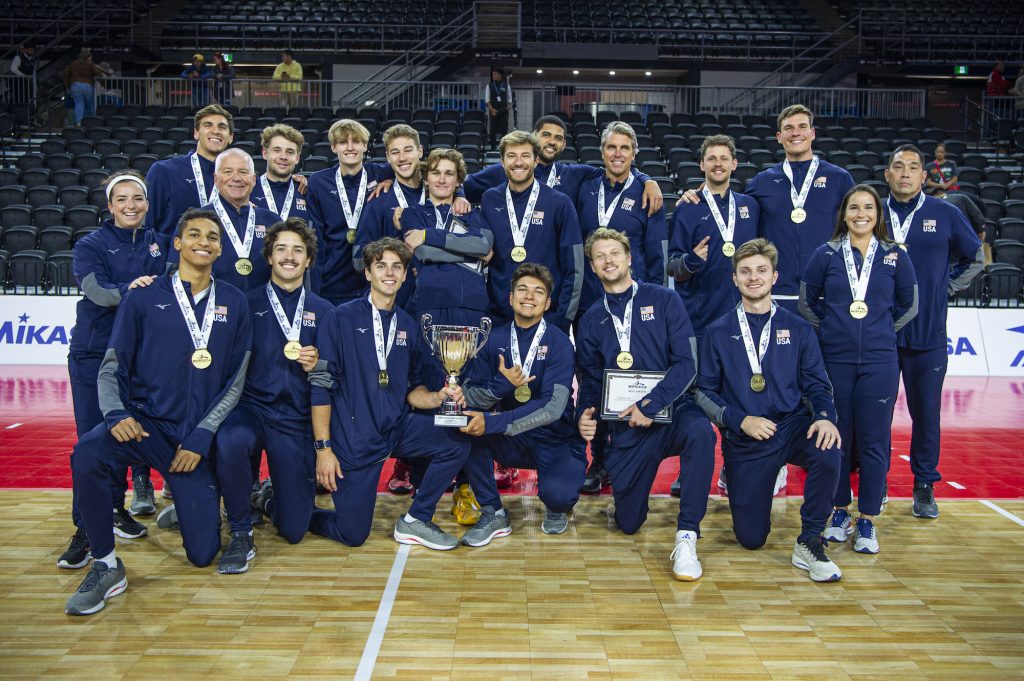 In the match for third place, Mexico secured a bronze medal, overpowering Cuba with a 3-0 sweep (26-24, 25-17, 25-18). Luis Hernández Baca and Josué López Rios emerged as the main architects of Mexico's triumph, scoring 18 and 14 points respectively.
This tournament marked the first gold medal for the United States in its third edition. Meanwhile, Canada had to settle for their third consecutive silver, and Mexico enjoyed their inaugural bronze medal win.
Team USA's captain, Patrick Gasman, was honored with the Most Valuable Player (MVP) and 1st Best Blocker awards, while teammates Jordan Ewart and Ethan Champlin grabbed the 1st and 2nd Best Spiker awards. Ewart was also lauded as the Best Server and Andrew Rowan as the Best Setter.
Other notable awardees included Klistan Lawrence and Fernand Joniel Albaladejo of Puerto Rico, awarded Best Scorer and Best Libero respectively, and Alvaro Luis Ricardo and Alejandro Miguel González of Cuba, recognized for Best Receiver and Best Digger and Best Opposite respectively. Dominican Moisés Ortiz earned the 2nd Best Blocker title.
Gold medal match
USA vs. Canada 3-0 (25-21, 25-14, 25-16)
Bronze medal match
Mexico vs. Cuba 3-0 (26-24, 25-17, 25-18)
5th Place match
Puerto Rico vs. Dominican Republic 3-0 (25-21, 25-14, 25-16)
Final Ranking
| | |
| --- | --- |
| 1 | UNITED STATES |
| 2 | CANADA |
| 3 | MEXICO |
| 4 | CUBA |
| 5 | PUERTO RICO |
| 6 | DOMINICAN REPUBLIC |