TOKYO – The third competition day of the FIVB Road to Paris Olympic Qualifiers in Tokyo witnessed intense matches and impressive performances.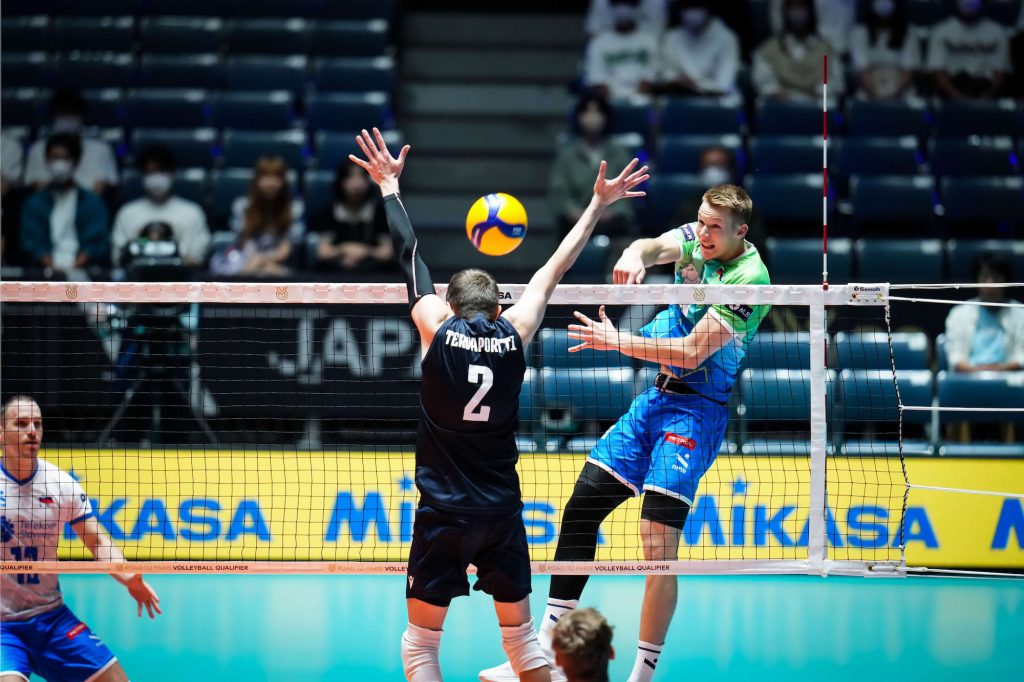 Slovenia opened the day with their third straight win, edging out Finland with a scoreline of 3-1 (25-19, 18-25, 25-20, 25-18). Klemen Cebulj led the scoring for Slovenia with 18 points, backed by Rok Mozic's 16. Finland's Joonas Jokela managed 14 points. However, the Finns remain at the seventh spot with a single point.
Serbia faced a spirited Egyptian side that took the opening set. However, the Serbians regrouped, winning the match 3-1 (18-25, 25-19, 25-14, 25-16). Marko Ivovic, Uros Kovacevic, and Drazen Luburic were the standout performers for Serbia, securing 14, 13, and 12 points respectively. Egypt's Reda Haikal matched Luburic's tally. Serbia now occupies third place with a 2-1 record, nudging ahead of Japan based on set ratio.
USA's Aaron Russell showcased a splendid performance, notching up the highest points for the day with 25, guiding the USA to their third win in a tight 3-1 (25-17, 26-28, 32-30, 25-20) encounter against Türkiye. Torey Defalco's contribution of 21 points added to the USA's tally, while Adis Lagumdzija managed 20 for Türkiye.
Lastly, Japan, the hosts, dominated Tunisia with a clean 3-0 (25-14, 25-16, 25-15) sweep. Ran Takahashi and Yuki Ishikawa each secured 13 points, while Taishi Onodera and Yuji Nishida added 10 points each. Tunisia remains without a win, placed at the bottom of the table.
Pool B – Day 3
Slovenia vs. Finland 3-1 (25-19, 18-25, 25-20, 25-18)
Serbia vs. Egypt 3-1 (18-25, 25-19, 25-14, 25-16)
USA vs. Türkiye 3-1 (25-17, 26-28, 32-30, 25-20)
Japan vs. Tunisia 3-0 (25-14, 25-16, 25-15)