It's known with which roster the France National Team will compete at the 2022 FIVB Men's Volleyball World Championship.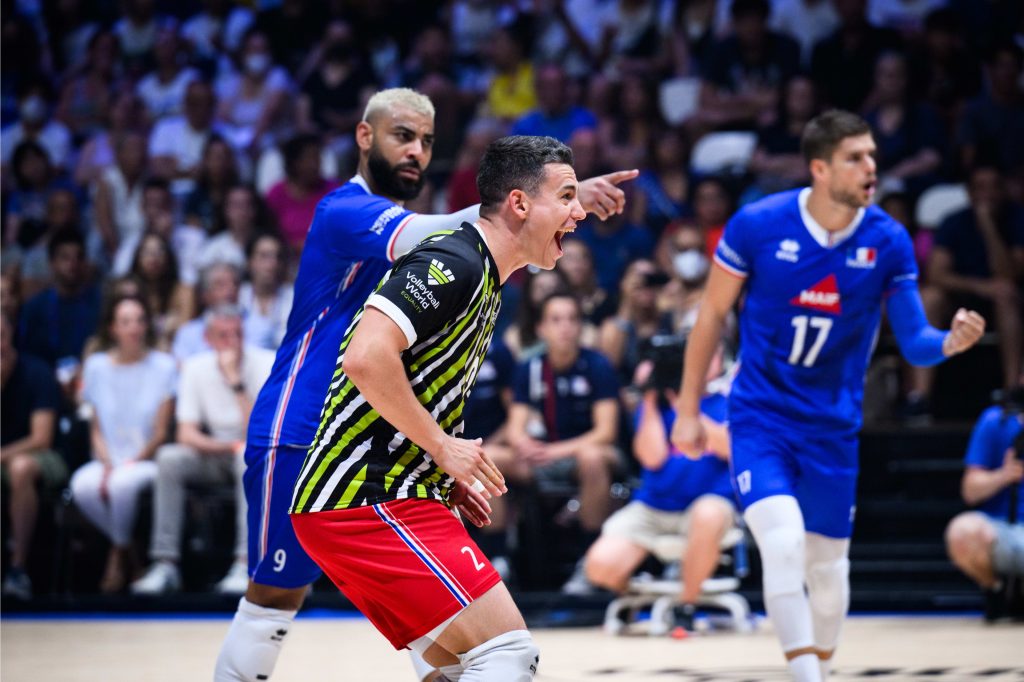 'Victim' of a right shoulder injury which he sustained during the France National Team preparation camp in Talence, Daryl Bultor, won't participate in the World Championship in Slovenia and Poland (August 26-September 11). It's a hard blow for the middle blocker given that was already prevented from playing in the 2022 FIVB Volleyball Nations League for a back injury.
Thus, the head coach of the reigning Olympic champions had no more dilemmas regarding the roster that'll compete in the World Champs where they'll play their first match in Ljubljana, Slovenia, against Germany on August 24.
CHINENYEZE Barthélémy (middle blocker), GREBENNIKOV Jenia (libero), PATRY Jean (opposite hitter), TONIUTTI Benjamin (setter), TILLIE Kévin (outside hitter), NGAPETH Earvin (outside hitter), BRIZARD Antoine (setter), BOYER Stéphen (opposite hitter), LE GOFF Nicolas (middle blocker), HENRY Médéric (middle blocker), CLÉVENOT Trévor (outside hitter), LOUATI Yacine (outside hitter), DIEZ Benjamin (Libero), and JOUFFROY Quentin (middle blocker).