After a great fight and real drama in the fifth set, Allianz MTV Stuttgart managed to tie final series and return the decisive game to the home field.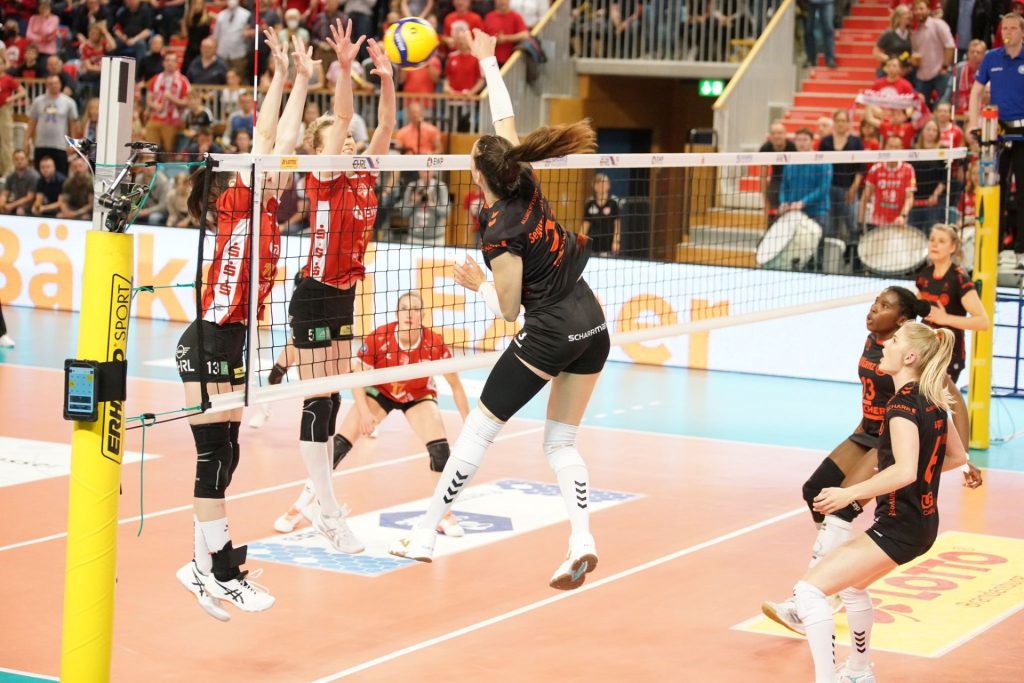 In the match in Potsdam Allianz MTV Stuttgart beat SC Potsdam 3-2. Although in this final series the home field did not prove to be an advantage because the guests celebrated in all matches, in the next one we will certainly have a great spectacle and great support from the stands for the home team.
Anett Nemeth from SC Potsdam was the top scorer of the match with 31 points, while Laura Emots added 23. For the winning team, Simone Lee scored 28 points and Krystal Rivers added 22.
The next and decisive fight for the title of German champion will be on Sunday, May 9 in Stuttgart. Finals are played in a "best-of-five" format.
1.Bundesliga – Playoffs – Finals
April 26, 2022
Allianz MTV Stuttgart – SC Potsdam 0-3 (-25, 22-25, 18-25) – stats – (0-1 in final series)
April 29, 2022
SC Potsdam – Allianz MTV Stuttgart 0-3 (22-25, 16-25, 24-26) – stats – (1-1 in final series)
May 4, 2022
Allianz MTV Stuttgart – SC Potsdam 2-3 (15-25, 25-14, 21-25, 25-22, 9-15) – stats – (1-2 in final series)
May 6, 2022
SC Potsdam – Allianz MTV Stuttgart 2-3 (23-25, 25-19, 25-27, 25-22, 15-17) – stats – (2-2 in final series)
May 8, 2022
Allianz MTV Stuttgart – SC Potsdam