The head coach Cédric Énard is shaping a small era at the German men's volleyball powerhouse Berlin Recycling Volleys.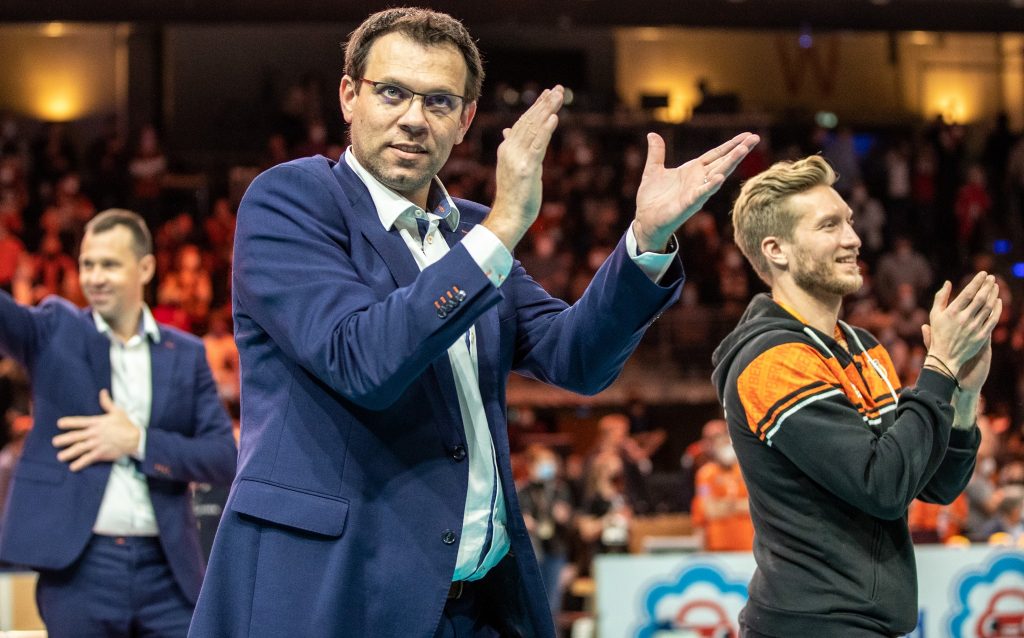 After winning the German Championship title in each of the past 4 years, the 46-year-old Frenchman Énard has extended his contract with Berlin by 2 more seasons. The head coach will first spend the summer months with the Croatia Men's National Team before pursuing new ambitious goals with the club from the German capital again in September.
Énard has the right to be optimistic about 2022/23 as Berlin will keep the most of this season's champion team. Several players agreed to contract extensions: Timothée Carle, Ruben Schott, Cody Kessel, Marek Šotola, Nehemiah Mote, and Adam Kowalski.
See our sections – Transfers – Done Deals and Transfers – Rumors.