After having a great season in the Spanish Volleyball elite league, the Argentine opposite Pablo Kukartsev (29) has found a new challenge in his career.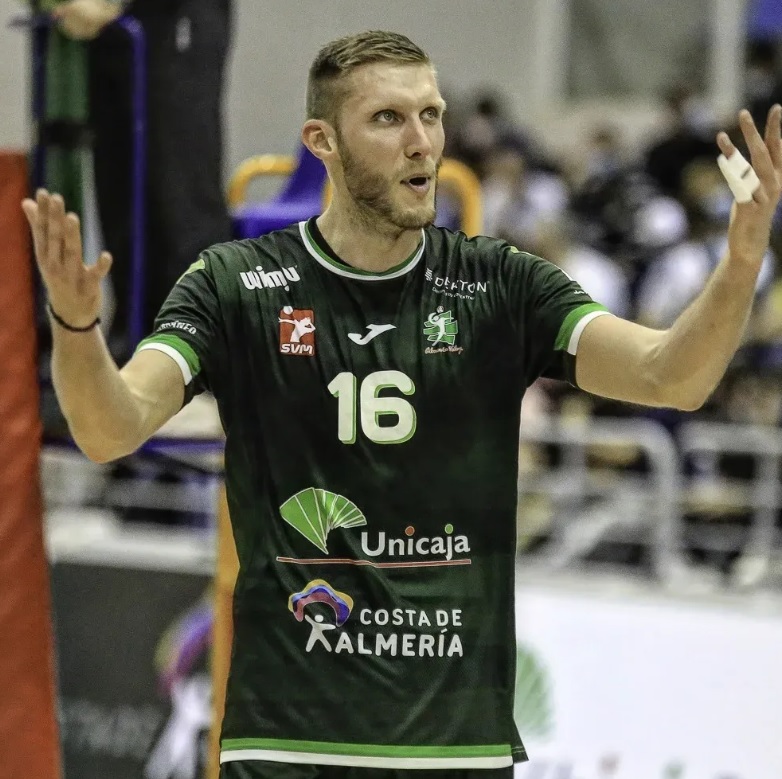 The Argentine international is going to wear a jersey of Knack Roeselare in the season 2022/2023.
It's a great reinforcement for the Belgian team since Kukartsev had some amazing stats in the season 2021/2022, playing for Almeria.
✅ Best Scorer – 607 pts
✅ 🥇Best Server – 55 Aces
✅ 8th Best Blocker – 56 Blocks
✅ 🥇Best Opposite of the league
✅ 🏆Champion of the League
✅ MVP of the Final
He is not just the MVP of the last finals in Spain, he was also the MVP and champion in the season 2020/2021. Twice in a row with different teams – CV Guagas last season and this season with Almeria.
So, after these stats, Kukartsev is ready to contribute even more to his new team Knack Roeselare.
Recall that Pablo played in Spain, Russia, France and Argentina so far. Belgium is just the next station…