Round 3 of the 2021/22 Greek Women's Volleyball Championship brought the long-lasted invincibility of Olympiacos SFP in the matches within domestic competitions to an end.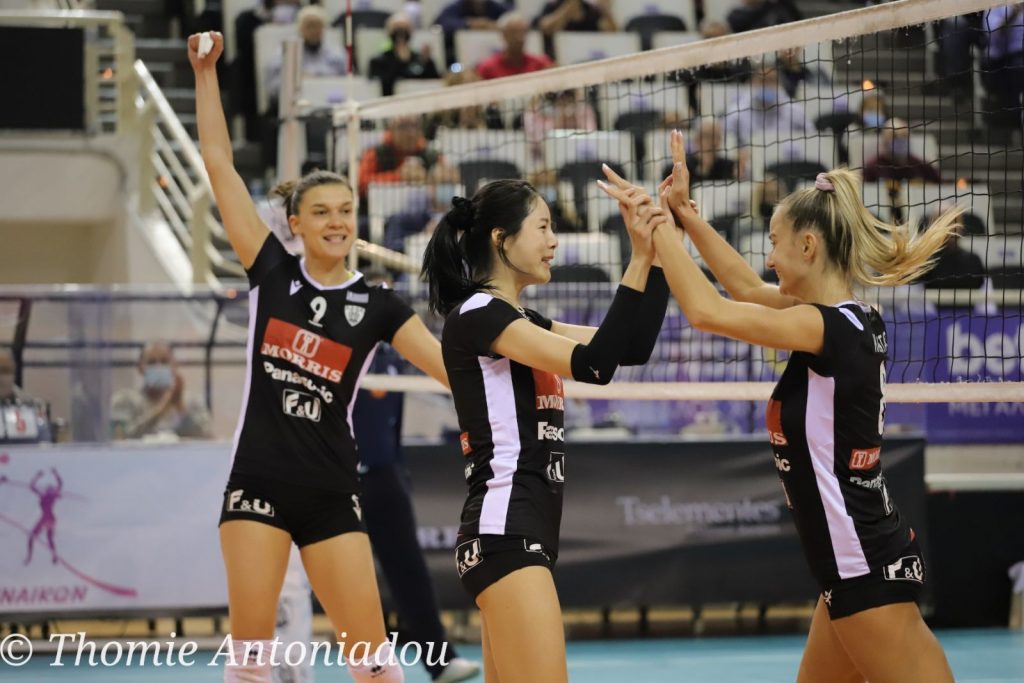 With an impressive display in Round 3 of the 2021/22 Volley League, PAOK showed to Olympiacos SFP that winning the ninth successive title will not be a walk in the park anymore. The Thessaloniki side prevailed over champions with a score of 3-0 (25-16, 25-20, 25-21).
Korean setter Lee Da-Yeong, labeled as a bully and abuser in her home country, made her debut in the PAOK jersey and was named MVP of the match but also of the whole round. Her twin sister Lee Jae-Yeong, who shares the same fate with her, however, didn't make her debut because three foreigners can be registered in a single game in the Greek Championship and those were, aside from Da-Yeong, Spaniard Milagros Collar (top scorer with 22 points) and French Juliette Fidon-Lebleu.
This was the first defeat for Olympiacos in the matches within domestic competitions after three years! The last time they lost the encounter in Greece was on October 27, 2018, when AS Aris beat them 3-2.
2021/22 Volley League – regular season, Round 3: