The powerful Brazilian male volleyball spiker Maurício Borges returned to play in Europe after four years.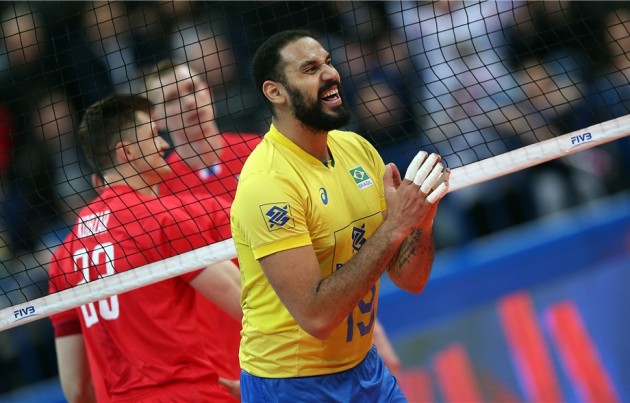 The Brazil National Team starter Maurício Borges will continue his career in Italy's Tonno Callipo Calabria Vibo Valentia. The highly-rated and highly decorated Brazilian outside hitter will thus play overseas against after four years (Arkas Spor, Turkey in 2016/17).
Maurício Borges is fresh from the season in the Brazilian Superliga which ended with the title of his team EMS Taubaté Funvic. The 32-year-old player has many trophies listed in his curriculum: three Brazilian Championships with three different clubs, one South American Club Championship (on a club level), Olympic Games (2016), FIVB World Cup (2019), FIVB Grand Champions Cup (2013, 2017), FIVB World League (2010), Pan American Games (2011), and South American Championship (2013, 2017). As for individual prizes, Maurício Borges was named MVP in the South American Championship (2017) and in Superliga (2021), as well as Best Outside Spiker in the Superliga 2021.
See our sections – Transfers – Done Deals and Transfers – Rumors.