The two players which are extremely deserving of the notable results of the Italian women's volleyball side Savino Del Bene Scandicci this season have been temporarily removed from the squad.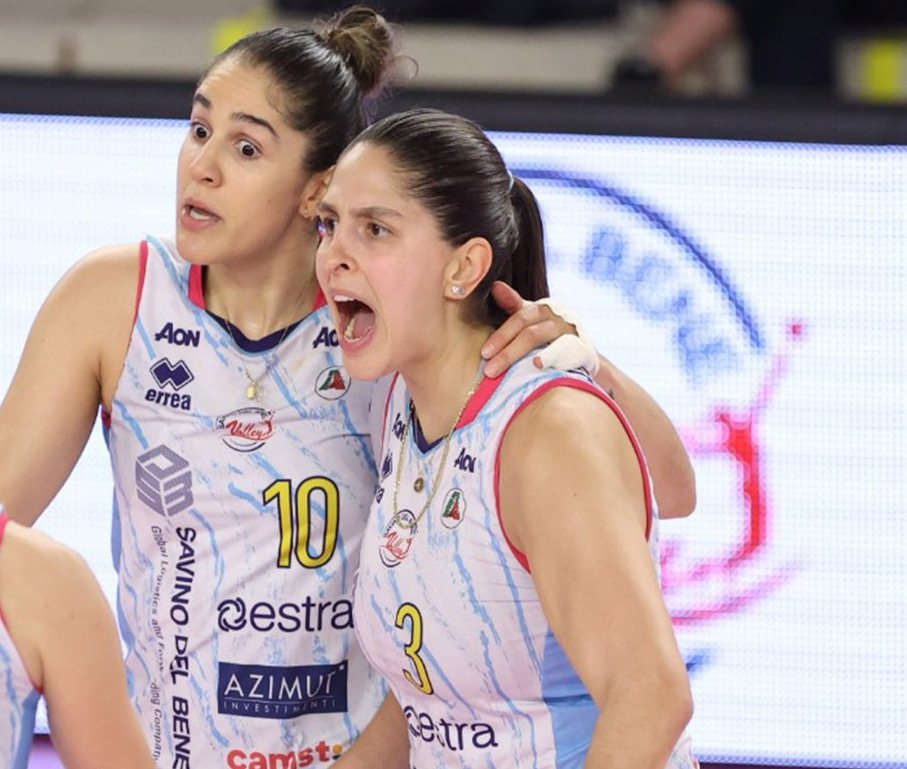 Due to indiscipline, the Brazilian duo Ana Beatriz Corrêa 'Bia' – Natália Pereira has been removed from the squad of the Serie A side Scandicci. The club that has title aspirations in Italy and managed to qualify for the quarter-finals of the 2022 CEV Champions League didn't explain the surprising decision not to put the two 'Seleção' members in the protocol for the match against Acqua & Sapone Roma Volley Club, on Saturday, March 12. However, both Bia and Natália clarified the situation on Instagram. As it turned out, Brazilian players spent two days off at the beginning of the week to go to Paris, France.
"Unfortunately, on the way back, the flight that was supposed to leave at the beginning of the night was canceled and we had no option to return on the same day. The only option was to come back the next morning and we ended up missing the gym session with the staff," Bia and Natália wrote.
That was their first punishment. The second punishment came soon afterward.
"And the other point is that we always receive a weekly schedule in the team group. And on the day of the match against Roma, the morning training schedule was changed from the night before. And, unfortunately, we didn't see the message and followed the normal schedule, which resulted in the staff's decision to punish us with absence from the match," Brazilian duo posted, adding that they were very sorry about what happened and that they've never missed training for personal reasons before while in Europe.