One of the biggest European male volleyball stars at the moment, Kamil Semeniuk, has signed a 3-year deal with SuperLega vice-champions Sir Safety Conad Perugia, according to Polish and Italian media.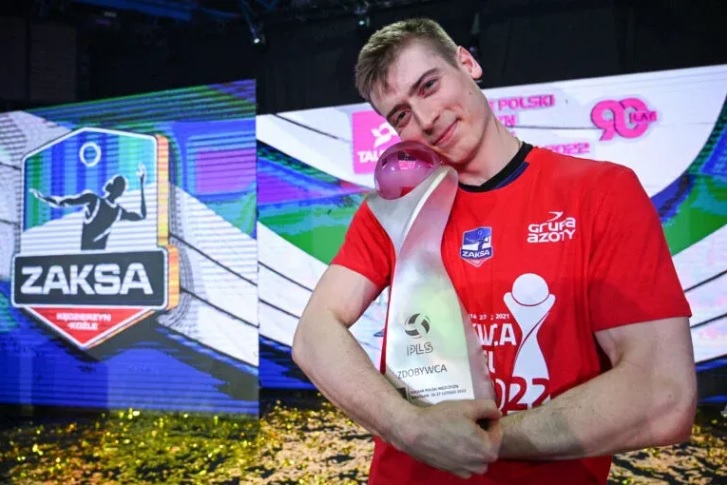 Italy's Perugia paid a hefty buyout to Poland's Grupa Azoty ZAKSA Kędzierzyn-Koźle to sign Kamil Semeniuk, TVP Sport learned. The MVP of the last CEV Champions League will in fact sign a 3-year contract with the SuperLega vice-champions to compose, together with his Poland National Team teammate Wilfredo León, one of the most devastating outside hitter's duets in the world.
Despite the secrecy surrounding the transfer of the Pole, whose confirmation is expected soon, the sum that Perugia paid for the buyout clause is one million złoty (close to 220,000 euros). It's the highest buyout in the history of the Polish Plusliga as confirmed by Semeniuk's agent Jakub Michalak. Semeniuk was close to playing in Russia's Belogorie next season, signing a pre-contract, but gave up on it due to war in Ukraine.
Obviously, no expense is spared at Perugia, also considering the monster-renewal signed with León at the end of January too: a 3-year agreement that should guarantee the Cuban, naturalized Polish, a figure close to 4.5 million euros in total.
See our sections – Transfers – Done Deals and Transfers – Rumors.