At their sold-out PalaPanini, Valsa Group Modena dominated Cucine Lube Civitanova, who were unable to react in Round 14's big match of the 2022–23 Italian Men's Volleyball Championship.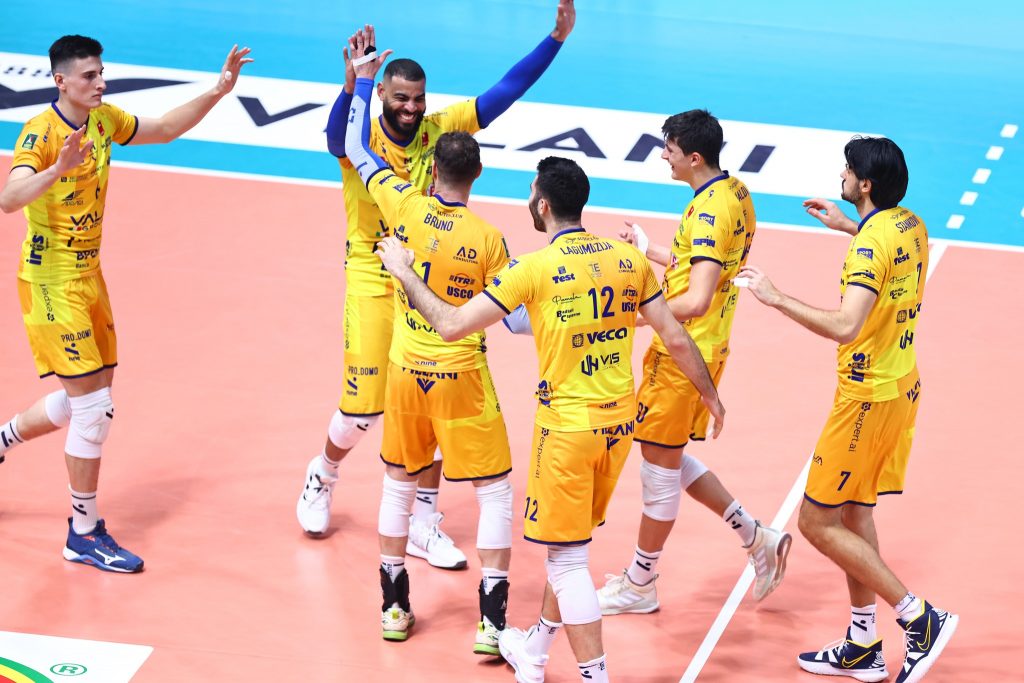 In front of a packed PalaPanini (4,868 spectators) in the first 2022–23 SuperLega Credem Banca match of 2023, Modena dominated a truly unrecognizable Lube in the true sense of the word. The victory of Andrea Giani's players was clear and achieved mostly thanks to Frenchman Earvin Ngapeth (12 points) and Serb Dragan Stanković (four blocks).
Modena interrupted the streak of five consecutive victories in the regular season of the titleholders, extending their own run to five victories in a row. Also, at the end of the direct clash between the two formations leveled in second place in the standings prior to the match, Modena detached Lube by three points with both having a 9-5 record. Cuban Marlon Yant scored 10 points on the losing side.
2022-23 SuperLega Credem Banca, regular season, Round 14:
Valsa Group Modena – Cucine Lube Civitanova 3-0 (25-16, 25-21, 25-19)