Savino Del Bene Scandicci started the second half of the 2022–23 Italian Women's Volleyball Championship regular season on the right foot.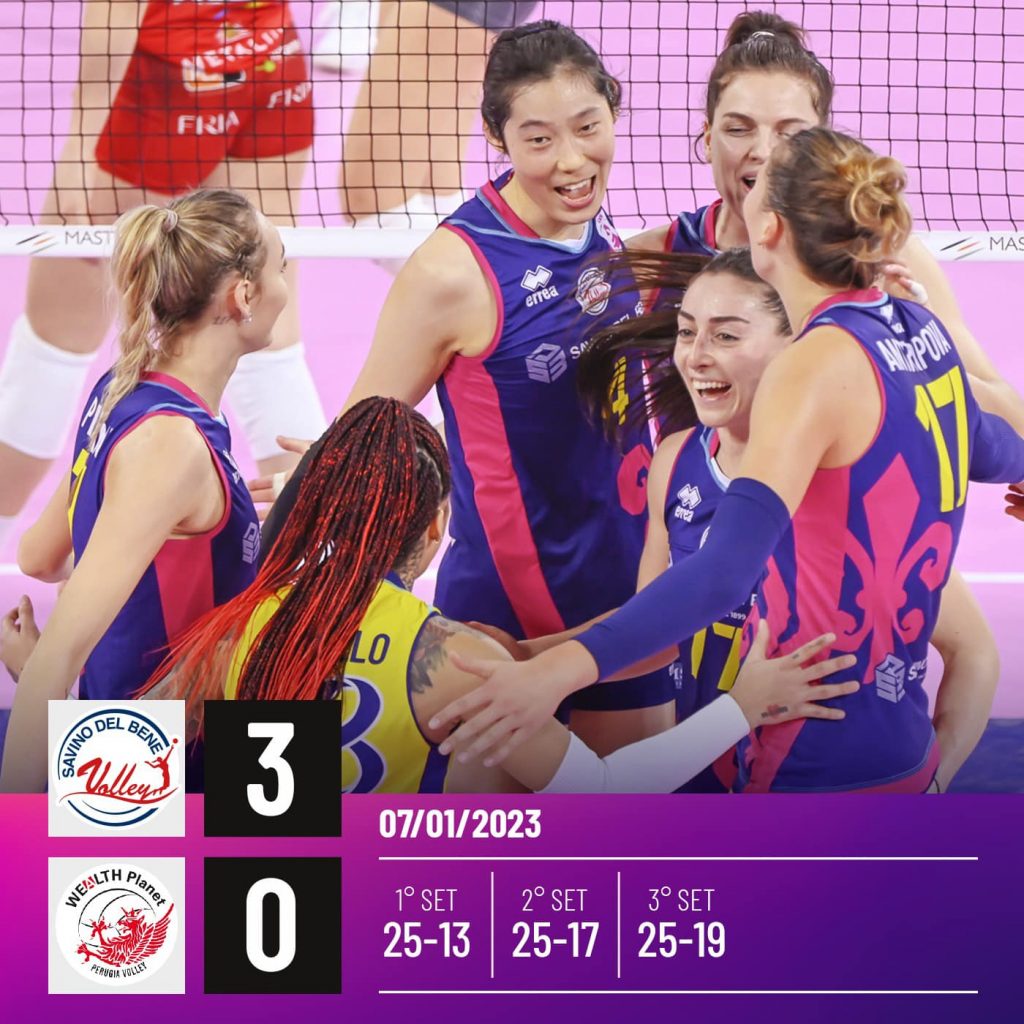 The finish of the first half of the 2022–23 regular season in Serie A was more than positive for Savino Del Bene Scandicci, who entered 2023 after a winter break with one main mission: to keep second place in the standings and "attack" the top spot if the opportunity arises. In this sense, the calendar gave Massimo Barbolini's ladies a hand: Bartoccini-Fortinfissi Perugia arrived at their Palazzo Wanny with an urgent need for salvation points, which they failed to find. Scandicci prevailed in Round 14's match (the first round of the second half of the regular season), recording their seventh win in a row in all competitions, the fifth in a row in the Italian Championship.
Russian-Italian Ekaterina Antropova top-scored for Scandicci with 15 points. Swede Alexandra Lazic and Beatrice Gardini grounded 10 apiece for Perugia.
2022-23 regular season, Serie A, Round 14: