Cuba defeated Canada 3-0 (25-23, 25-23, 25-19) on Sunday in Tepic, Nayarit's Amado Nervo Auditorium to win the Men's Pan American Cup Norceca Final Six.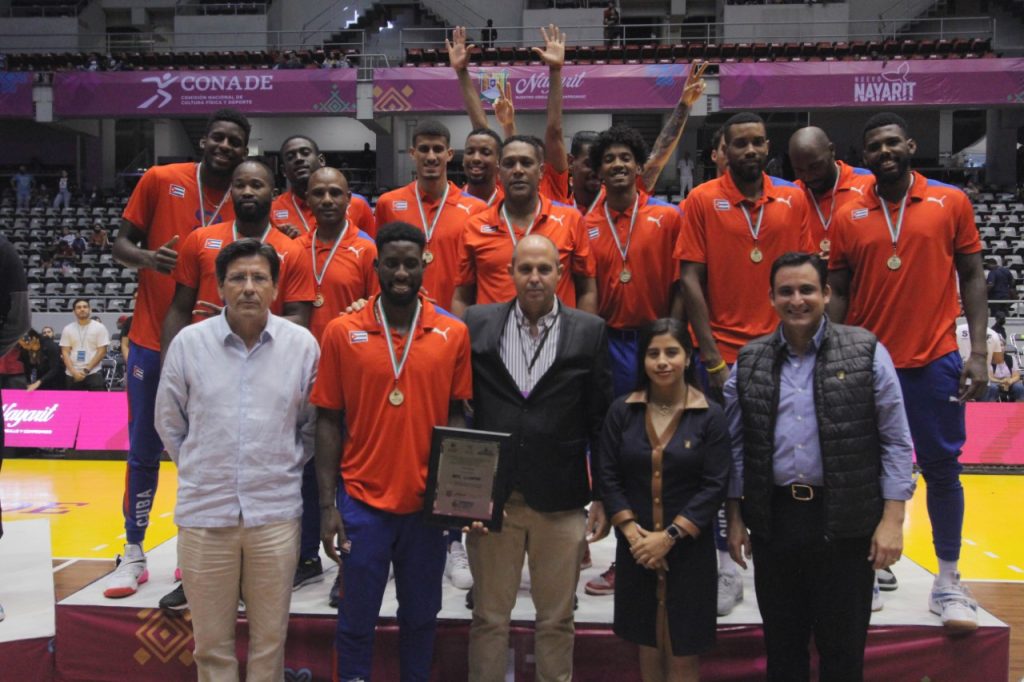 Cuba won the gold medal by defeating Canada, which finished with a 5-2 record and suffered both of its losses to Cuba, to finish the competition with a perfect 7-0 record.
Outside hitter Miguel Angel Lopez topped Cuba with 13 points on 12 kills and one block, and opposite hitter Jesus Herrera collected 14 points on 9 attacks, 2 blocks and 3 points from serves. Middle blocker Simon Robertlandy added 9 points.
Two players also led Canada with double-digits, outside hitter Brandon Koppers with 11 points on 8 kills and 3 aces, and opposite hitter Jordan Canham contributed with 10 points on 6 kills, 2 blocks and 2 aces.
MVP – Roamy Alonso
Best blocker: Axel Tellez (Mexico), Roamy Alonso (Cuba),
Best server: Osniel Melgarejo (Cuba)
Best spikers: Osnile Melgarejo (Cuba), Mauro Fuentes (Mexico)
Best setter: Adrian Goide (Cuba)
Best opposite: Jesus Herera (Cuba)
Best digger and best libero: Jordan Pereira (Canada)
Best receiver: Mason Briggs (USA)
Best scorer: Henry Tapia (Dominican Republic)