The Italian volleyball star Paola Egonu is in the spotlight these days, but not only for being the winner and MVP of the Volleyball Nations League.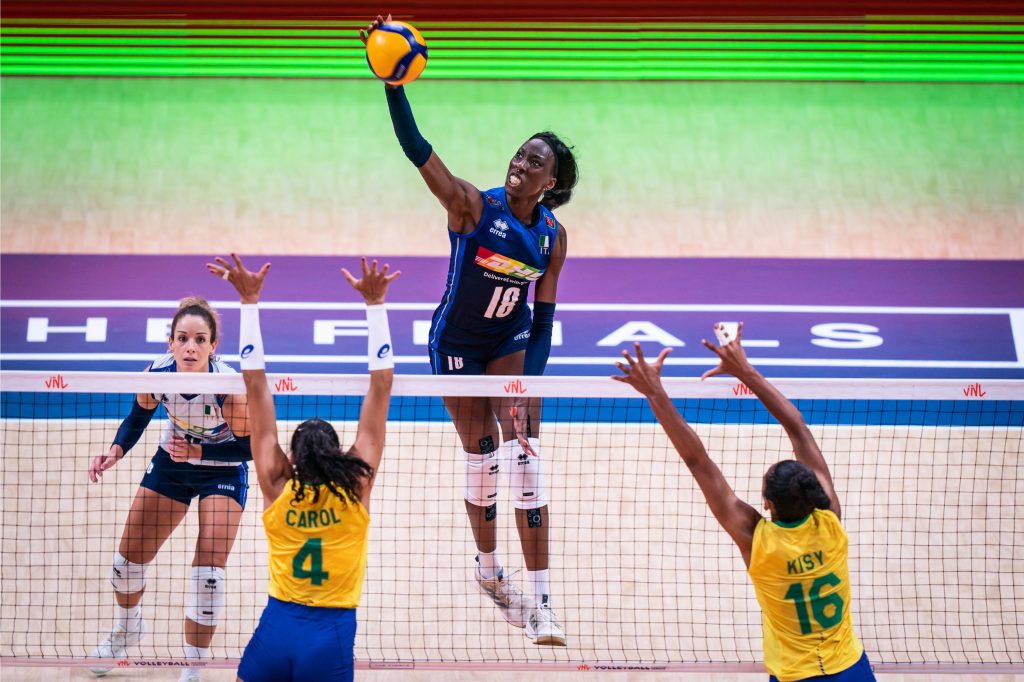 Egonu has set the new world record for the most powerful attack ever recorded by the International Federation.
In the first set of the final game vs. Brazil, the Italian opposite recorded a 112.7km/h attack which was enough to dethrone Serbian star Tijana Boskovic, who was the previous record holder with 110.3 km/h in a duel against Turkey during the 2021 EuroVolley. The Canadian Kiera Van Ryk holds third place with 108.1 km/h.
The most powerful attack in women's volleyball recorded by the FIVB:
1. Paola Egonu (Italy) – 112.7 km/h
2. Tijana Boskovic (Serbia) – 110.3 km/h
3. Kiera Van Ryk (Canada) – 108.1 km/h
Recall that Italy won the VNL 2022 and Paola Egonu was awarded MVP and the best opposite of the tournament.