SANTO DOMINGO, Dominican Republic – A thrilling showdown unfolded at the Ricardo Gioriber Arias Volleyball Pavilion as the United States triumphed over the Dominican Republic with a 3-1 victory (24-26, 25-18, 25-20, 25-21) in the third edition of the Women's NORCECA Final Six Pan American Cup.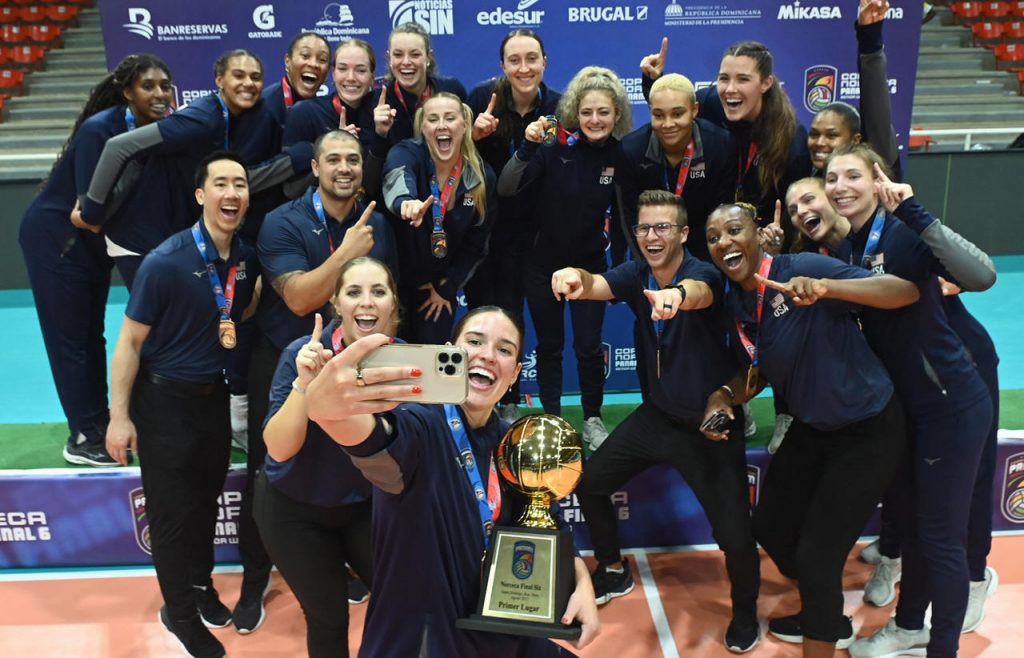 In a match characterized by dazzling spikes and impeccable blocks, the United States showcased their prowess on the court. Simone Lee shone with an impressive 29 points, while team captain Sarah Parsons contributed 18 points. Taylor Mims and Madeleine Gates also played a pivotal role, adding 14 and 13 points respectively. Yonkaira Peña led the charge for the Dominican Republic with 17 points, followed by Jineiry Martínez and Gaila González, each scoring 10 points.
The bronze medal match saw a fierce battle between Cuba and Mexico. After dropping the opening set, the Cuban team made strategic adjustments, clinching victory in the next three sets to secure a 3-1 win (22-25, 25-17, 25-17, 25-18). Diaris Pérez and Jessica Aguilera spearheaded Cuba's attack, each contributing 11 points, closely trailed by Laura Suarez and Ivy Vila with 11 points each. Grecia Castro led Mexico's scoring with an impressive 22 points, supported by Karen Rivera's 14 points. Cuba's dominance in spikes (49-42) and blocks (15-4) proved decisive.
Meanwhile, Team Canada displayed their dominance as they easily bested Puerto Rico in a three-set match, finishing with a 3-0 victory (25-12, 25-12, 25-XX) and securing the fifth spot in the NORCECA Final Six Pan American Cup. Grace Calnan and Jasmine Rivest led Canada's offense with 12 points each, supported by Thana Fayad and Kaylee Plouffe with 9 and 8 points respectively. Norian Ceballos captained Puerto Rico with 7 points.