The Croatian volleyball championship for cadets was held last weekend in Zadar.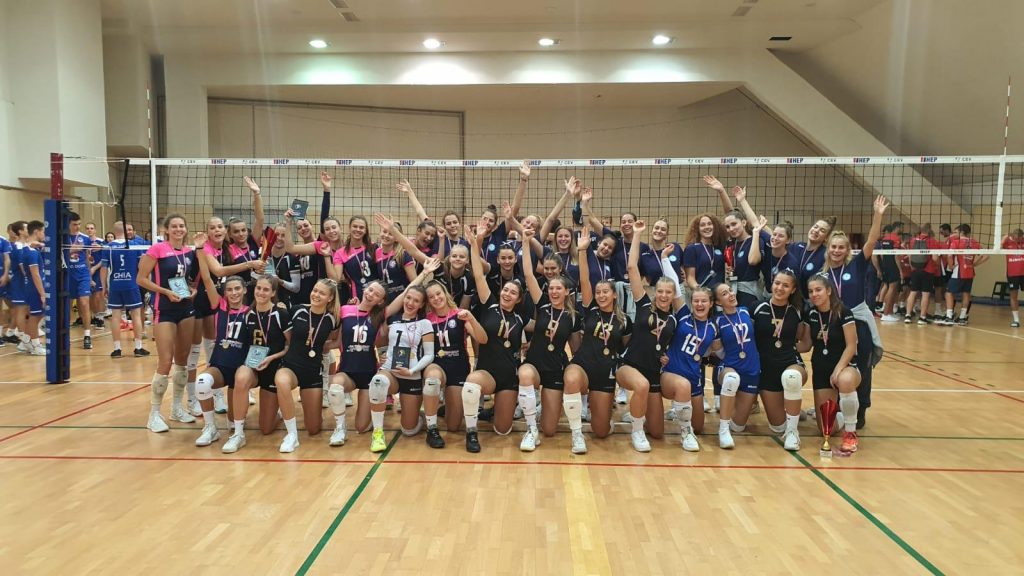 The championship was played in three halls Višnjik1, Višnjik 2 and hall Mocire. The title of champion went to the team OK Split, which with 3-0 (25-22, 25-23, 25-11) beat ŽOK Osijek, while the men volleyball team HAOK Mladost beating OK Zadar with the result of 3-1 (25-12, 25-22, 24-26, 25-23).
The volleyball players of OK Split showed an impressive game in the championship, winning all games without losing a set. OK Split coach Mirela Delić did not hide her satisfaction with the victory and the game of her team at the championship:
"The girls did a great tournament, confirming their dominance at their age without losing a single set in 7 games. An excellent result for them, us coaches and the entire volleyball club Split, because we have confirmed the quality with this gold. We have national champions in the categories of younger cadets, along with bronze juniors. It is the biggest and best volleyball story in Croatia, both on paper and on the court, and I congratulate the girls and everyone who is part of this success."
The third place in the cadet women category was won by the HAOK Rijeka, while in the cadet men category the bronze medal was won by the OK Ribola Kaštela team.
BEST LIBERO: TIA KOVČO (OK Split)
BEST SETTER: KATE LIJIĆ (OK Split)
BEST RECIVER: TAISA WEINAND (ŽOK Osijek)
BEST BLOCKER: LEONARDA STOJKOVIĆ (ŽOK Osijek)
BEST OUTSIDE SPIKER: MARA ŠTIGLIĆ (HAOK Rijeka)
MVP: ANA BURILOVIĆ (OK Split)
BEST LIBERO: MARO BUSAK (HAOK Mladost)
BEST SETTER: LUKA BULJAT (OK Zadar)
BEST RECIVER: JAKOV MARKOVIĆ (OK Zadar)
BEST BLOCKER: PETAR MIKOLČEVIĆ (MOK Mursa-Osijek)
BEST OUTSIDE SPIKER: ROKO GRBAVICA (HAOK Mladost)
MVP: ROKO VLAŠIĆ (HAOK Mladost)