Already on the first day of the 2021/22 Chinese Women's Volleyball Championship, we have seen a show of one of the biggest stars of the competition, Melissa Vargas.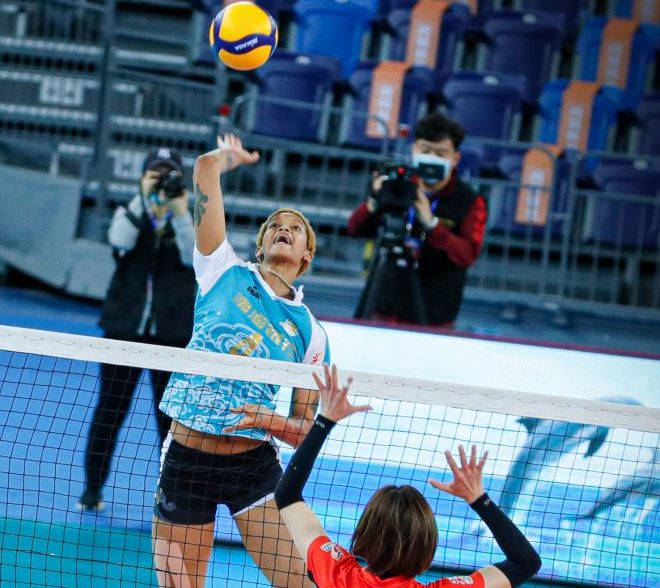 The first round of the 2021/22 Women's Super League was marked by Melissa Vargas' performance. The Cuban-Turkish opposite hitter scored 30 points for Tianjin, which earned a hard-fought 3-1 win over Shandong in Pool A. Titleholders struggled for three sets before thrashing the rival in the fourth with a score of 25-8. Zhang Shiqi served four aces, while Wang Yuanyuan set up six blocks and Liu Yanhan made 74% reception (19 digs, one error, 53% perfect) for Tianjin.
In Pool B, Shenzhen, the team created in collaboration with the Serbian federation (OSSRB), made their debut in the Chinese topflight with a 3-1 win over Beijing. Zhang Yichan top-scored the newcomers with 18 points. Zhang Qian made four blocks and Wang Simin 78% reception (18 digs, 61% perfect).
Another great favorite for the title, apart from Tianjin, Shanghai had a day off.
2021/22 Women's Super League – regular season, Round 1: