On Sunday, December 19, the selector of the U 19 women's volleyball team of Croatia, Saša Ivanišević, gathered the selected players in Zagreb, 2004/05 year born, and younger, who will spend a few days until the Christmas holidays preparing in Zagreb, in the hall in Trnsko and Vrapče.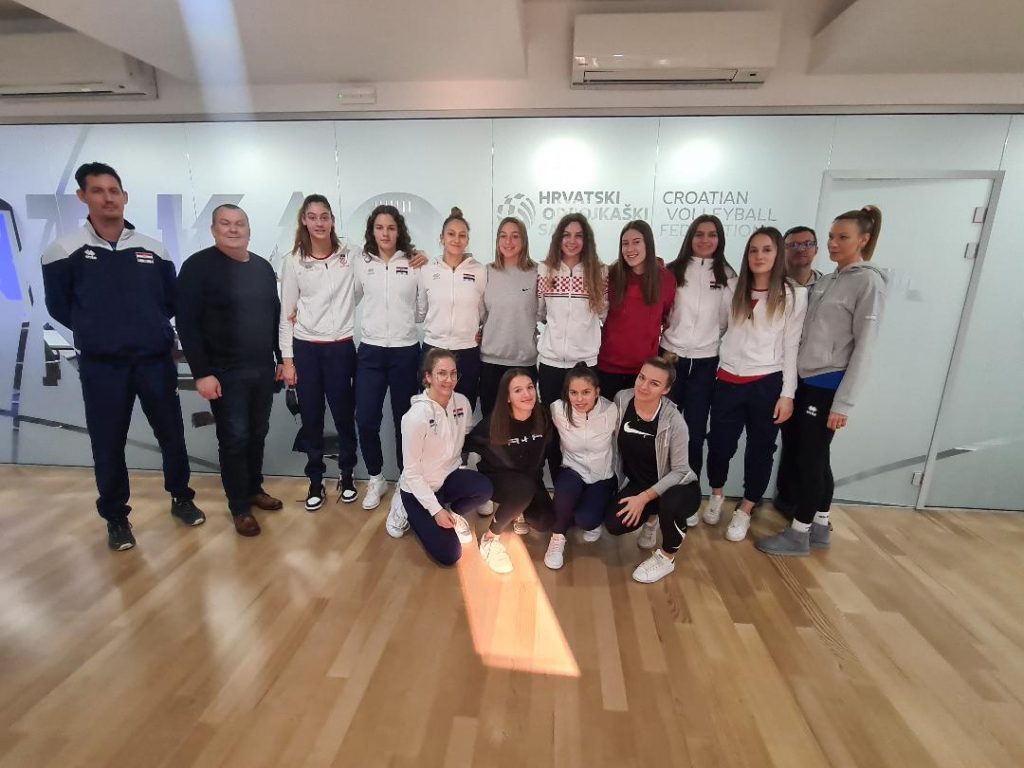 The national team head coach Ivanišević called for the preparation of 14 players, 12 of whom will lead after Christmas to the MEVZA tournament in Maribor, in which, in addition to ours, the national teams of Slovenia, the Czech Republic and Austria participate, and the Slovenian U17 team jumped in instead of Slovakia. Captain Mara Štiglić did not appear at the gathering due to injury, so the coach currently has 13 players.
"This strong tournament, and the training before it in Zagreb, will serve us well as a preparation for the qualifying tournament for the European Championship, which will be held in April in Bibinje, with the participation of us, Russia and Norway. Only the champion of the group acquires the direct right to go to the European Championships, and the second-placed national team goes to additional qualifications. Since the Russians are the favorites in our group, we want to be better than Norway and win additional qualifications ", says Ivanišević, and adds:
"That's why I have now invited some new and interesting players to check them out before these qualifiers. Unfortunately, this is our first gathering, due to the coronavirus, so now some of the new players will be in the national team for the first time. There are some really interesting players who are already playing in the Super League for their clubs, but I want to see them in action in my generation as well. "
In the end, Ivanišević will briefly say about the tournament that is scheduled between Christmas and New Year in Maribor:
"In my opinion, the national teams of Slovenia and the Czech Republic are the favorites for the first place in the tournament, but we can be very competitive with other teams. In any case, this tournament will be good for us to see what our current state is in relation to our closer Central European environment, and what still need to be improved before the April qualifiers for the European Championship. "
The following players have been invited to the preparations:
Setters: Kate Lijić (Split) and Petra Brkičić (Rijeka);
Middle blockers: Aurora Papac (Mladost), Ivana Ćubelić (Split), Viktorija Ana Trcol (Rijeka) and Bianka Lulić (San Diego);
Receivers-spikers: Ana Burilović (Split), Ena Zajec (Nebo), Mara Štiglić (Rijeka), Taisa Weinand (Osijek) and Korina Topić (Mladost);
liberos: Ana Petriško (Olimpik) and Tia Kovčo (Split);
Marija Tabak (Split).