First trophies of the 2021/22 club volleyball season were awarded in Japan.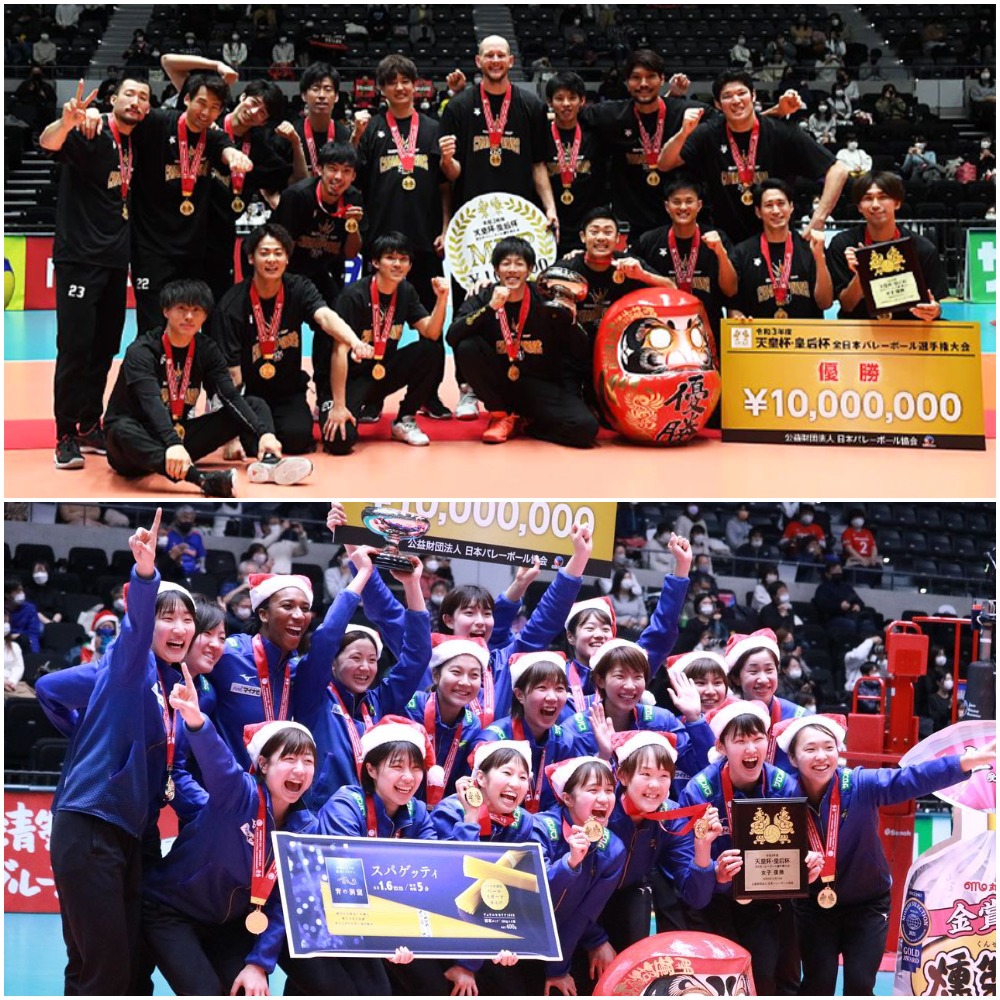 The final tournament of the 2021 Japanese volleyball Cup was held in Takasaki. The Wolfdogs Nagoya won the men's competition (Emperor's Cup), beating Sakai Blazers 3-2 (25-22, 27-29, 25-18, 21-25, 19-17) in a heated final. The main protagonist of the decisive challenge for the trophy was the Polish star Bartosz Kurek, who received the MVP award. For the Nagoya team, this is the first success in the history of the competition.
The tie-break was played in the women's Cup final (Empress' Cup) as well. The Hisamitsu Springs stunned Toray Arrows, partially 18-25, 25-21, 25-18, 25-27, and 15-11 to take the trophy for the eighth time. The Springs captain Arisa Inoue was awarded as MVP.