ACH Volley Ljubljana won their 12th MEVZA League title. Title defenders from Slovenia celebrated 3-1 (25-14, 20-25, 25-22, 25-14) victory over the Croatian champion HAOK Mladost Zagreb in the final match of the MEVZA Final Four tournament held in Bleiburg, Austria.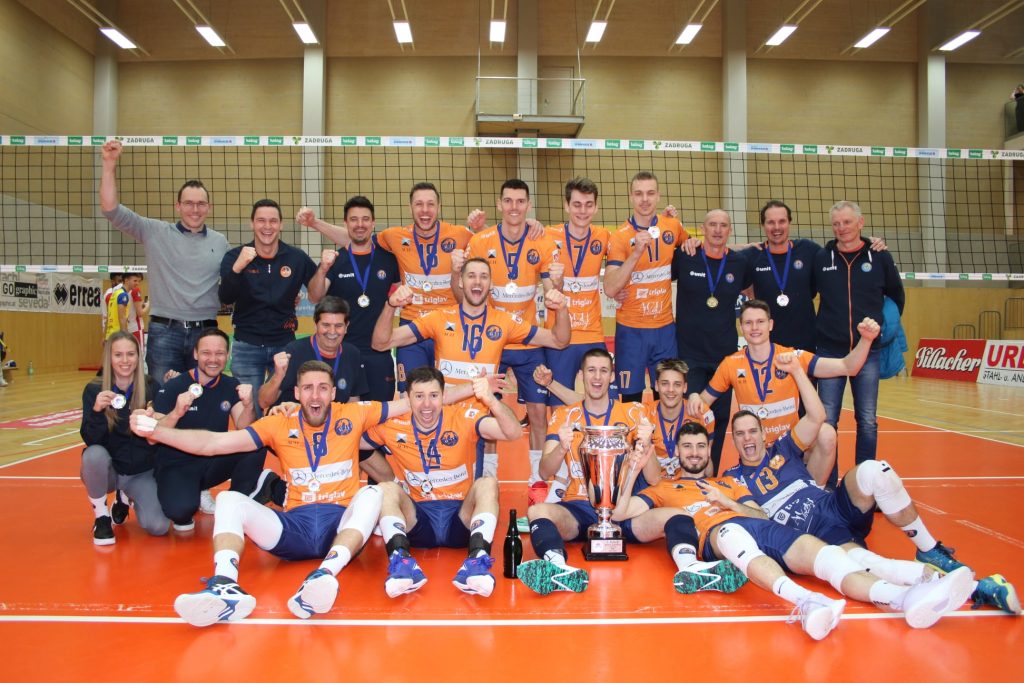 The top scorer of the match was Nikola Gjorgiev from ACH Volley with 23 points, while his teammates Jan Pokersnik and Nemanja Mašulović scored 11 points each. Boris Buša with 14 and Ivan Zeljković with 11 points were the best scorers of HAOK Mladost.
The hosts SK Zadruga Aich/Dob defeated the current champion of Slovenia OK Merkur Maribor in the match for bronze 3-0 (25-21, 25-21, 31-29). Marino Marelić scored 15 while Xander Ketrzynski added 12 points for the winning side. Ahmed Ikhbayri of Merkur Maribor was the match top scorer with 21 points while Roland Gergye added 10.
Semifinals
February 19, 2022
OK Merkur Maribor (SLO) – HAOK Mladost Zagreb (CRO) 1-3 (25-22, 26-28, 21-25, 16-25)
ACH Volley Ljubljana (SLO) – SK Zadruga Aich/Dob (AUT) 3-0 (25-21, 25-18, 25-22)
Finals
February 20, 2022
Bronze medal match
SK Zadruga Aich/Dob (AUT) – OK Merkur Maribor (SLO) 3-0 (25-21, 25-21, 31-29)
Gold medal match
ACH Volley Ljubljana (SLO) – HAOK Mladost Zagreb (CRO) 3-1 (25-14, 20-25, 25-22, 25-14)