About a year ago, the new project of the US women's volleyball league was born. Raising funds for its launch is going on at a more than satisfying pace.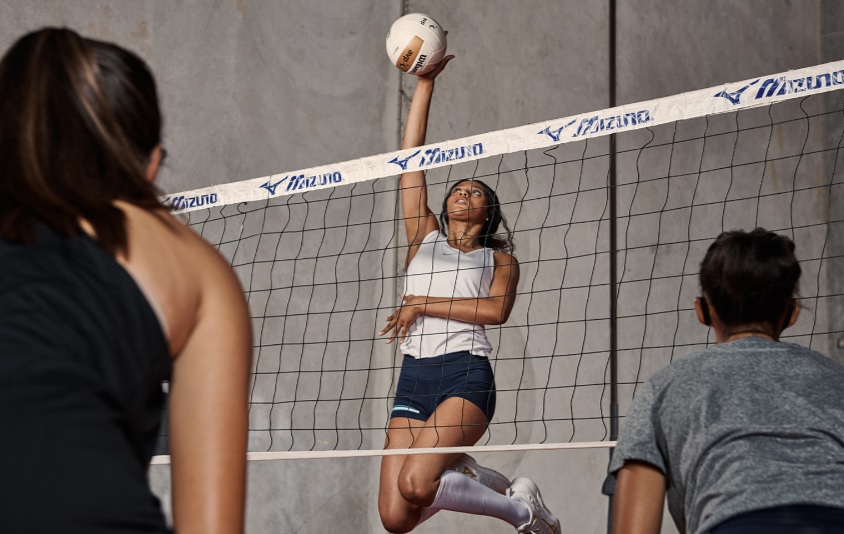 The new US women's volleyball league, League One Volleyball, raised its first institutional investment round with the help of athletes of various disciplines, sports executives, and entertainers in order to advance its goals of taking volleyball from youth levels to professionals.
According to a release, the Los Angeles-based organization, also known as LOVB, raised $16.75 million with the support of more than a dozen people, ranging from NBA superstar Kevin Durant and former female tennis No. 1, the 12-time Grand Slam winner in singles, Billie Jean King, to comedian Chelsea Handler for the launch of League One Volleyball. According to the LOVB CEO, Katlyn Gao, the funding would enable the organization to grow beyond its present network of 32 locations throughout 17 U.S. states and introduce its professional league in 2024. This delays the initial plan to start the competition this year.
LOVB, which was founded in 2020, is adhering to a modern strategy that's becoming more and more well-liked: gathering a diversified group of people who can right away offer not only funding but also visibility, particularly for women's sports. In line with the recent success of clubs in other leagues, like the National Women's Soccer League's Angel City Football Club in Los Angeles, almost half of LOVB's investors are women.
One of LOVB's biggest opportunities, according to Gao, is to create a league centered around women from the beginning, as opposed to the WNBA, NWSL, or other leagues whose creations have typically come decades after their male counterparts and remain closely related. With volleyball experiencing an unprecedented surge in popularity at the collegiate level, LOVB is also working to establish a professional home in the United States for volleyball players after they end their collegiate careers, unlike current practice that sees them go to play professionally in leagues worldwide.
Building a professional league in the already-crowded North American market presents some difficulties in reaching an audience, but Gao anticipates that some of the new investors will apply knowledge from across that market to LOVB's benefit. David Blitzer, the only known owner with stakes in all five major US men's professional leagues, is one of the new supporters, along with King and Durant.
The formation of League One Volleyball and Athletes Unlimited, two years back, constitutes a major breakthrough for professional volleyball in the United States, no matter if they are both women's leagues, given that prior to 2021, there was no professional volleyball competition in the country for a long time.