Hickory Point Beach in Tavares will welcome spectators, professionals, and World ParaVolley athletes.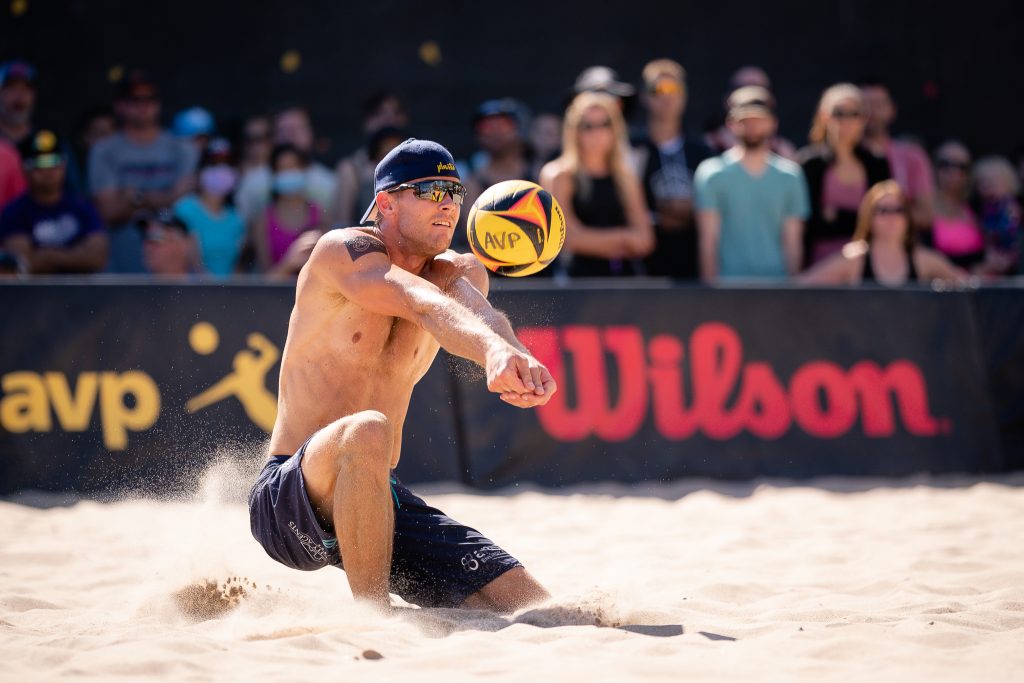 The Association of Volleyball Professionals (AVP) is adding a new tournament to its 2022 schedule, bringing the USA premier professional beach volleyball tour to Lake County. World ParaVolley, a global organization that partners with the International Paralympic Committee that educates and develops sports opportunities for people with a physical impairment, coincides with the AVP event.
"Lake County is proud to host such an elite group of athletes," Lake County Commissioner Kirby Smith said. "We're thrilled to welcome the AVP Pro Beach Volleyball Tour and World ParaVolley to our venue at Hickory Point Beach in Tavares. Tournaments like these continue to energize our community and businesses, and we couldn't be happier to show what Lake County has to offer."
Watch the excitement on Friday, December 2—Sunday, December 4 at Hickory Point Beach, 27345 U.S. Route 19, Tavares. The 68-acre multi-use facility is home to Florida's largest permanent sand volleyball complex with 21 lighted courts and a 4,000-square-foot athletic center including locker rooms, a training room, meeting space, concession stands, and restrooms.
"Hickory Point Beach was designed by volleyball players for volleyball players to be a true destination for sand volleyball," Executive Director/President of Florida Region USA Volleyball Steve Bishop said. "Our venue is built for championship-level events like the AVP Tour and World ParaVolley. We look forward to hosting all the athletes."
The AVP is returning to Central Florida for the first time since 1997. Florida is historically one of the largest beach volleyball communities in the nation thanks to its prolific coastal areas. Home to more than 1,000 lakes, Lake County offers a unique beach volleyball experience. The AVP's Pro Beach Volleyball Tour season features the longest schedule and largest total prize purse in more than a decade with a broadcast schedule that includes 44 1 hours of tournament coverage across three television networks spanning the whole season. The season concludes with the Central Florida Open in Lake County.
"We're ready to show our support and welcome the AVP and World ParaVolley organizations, athletes, and spectators to Tavares, America's Seaplane City," Director of Discover Lake County, Florida. Ryan Ritchie said. "Our partners at USA Volleyball Florida Region have done an incredible job making Hickory Point Beach the perfect place to host thousands of spectators and athletes. We hope visitors will discover the awe Tavares has to offer with their unique downtown and enjoy watching seaplanes fly overhead while they compete."
The full AVP Tour schedule, featuring 16 events from May through December in 12 states, can be found at https://avp.com/events. Learn more about Lake County Tourism at https://www.visitlakefl.com/.