Ahmedabad Defenders defeated Bengaluru Torpedoes in the final of RuPay Prime Volleyball League.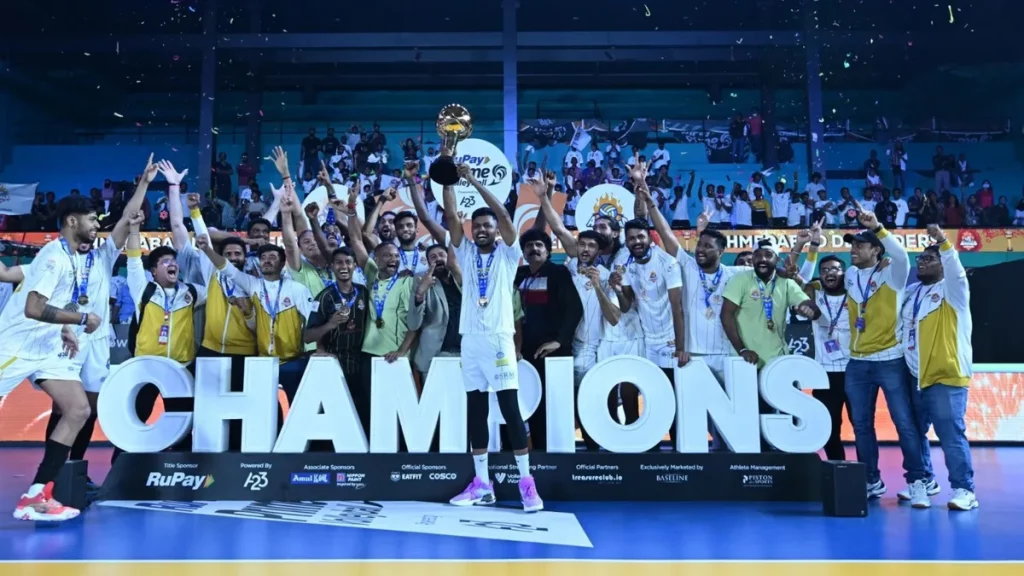 In the final of RuPay Prime Volleyball League Season 2, Ahmedabad Defenders emerged victorious over Bengaluru Torpedoes after a thrilling match. Initially seeming like a one-sided contest, the match turned into a tense battle for both teams, ultimately going all the way to the fifth set. Ahmedabad Defenders secured a 3-2 win at the Regional Sports Centre in Kochi to claim the trophy. Angamuthu Ramaswamy, who scored 16 points, was the match top scorer and named as the Most Valuable Player, and Santhosh Santhosh added 11 for Ahmedabad Defenders. Pankaj Sharma was the top scorer for Bengaluru Torpedoes with 11 points.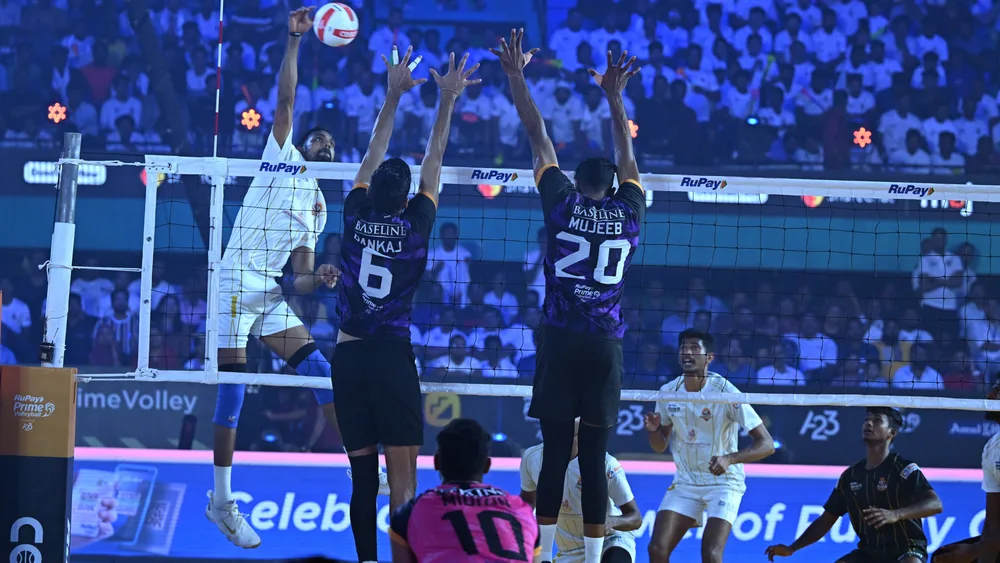 The second season of the RuPay Prime Volleyball League powered by A23 took place in three different cities – Bengaluru, Hyderabad, and Kochi. All eight franchises, namely Calicut Heroes, Kochi Blue Spikers, Ahmedabad Defenders, Hyderabad Black Hawks, Chennai Blitz, Bengaluru Torpedoes, Mumbai Meteors, and Kolkata Thunderbolts, competed in a round-robin format, with the top four teams qualifying for the semifinals. The final match of the league was held in Kochi, where Ahmedabad Defenders emerged as the champions. In total, 31 matches were played in the season 2 of the RuPay Prime Volleyball League.
List of individual awards:
Most Valuable Player of the Season: Guru Prasanth, Hyderabad Black Hawks
Best Emerging Player of the Season: Ibin Jose, Bengaluru Torpedoes
Best Spiker of the Season: Guru Prasanth, Hyderabad Black Hawks
Best Setter of the Season: Mohan Ukkrapandian, Calicut Heroes
Best Blocker of the Season: Jose Sandoval, Calicut Heroes
Best Libero of the Season: Ramkumar Ramanathan, Chennai Blitz
Best Coach of the Season: Dakshinamoorthy S, Ahmedabad Defenders