The Belgium women's national volleyball team, fresh off their European Championship campaign, gears up for the Olympic Qualification Tournament set to kick off in Japan from September 16 to 24. However, a significant challenge awaits them: the absence of their star player, Britt Herbots.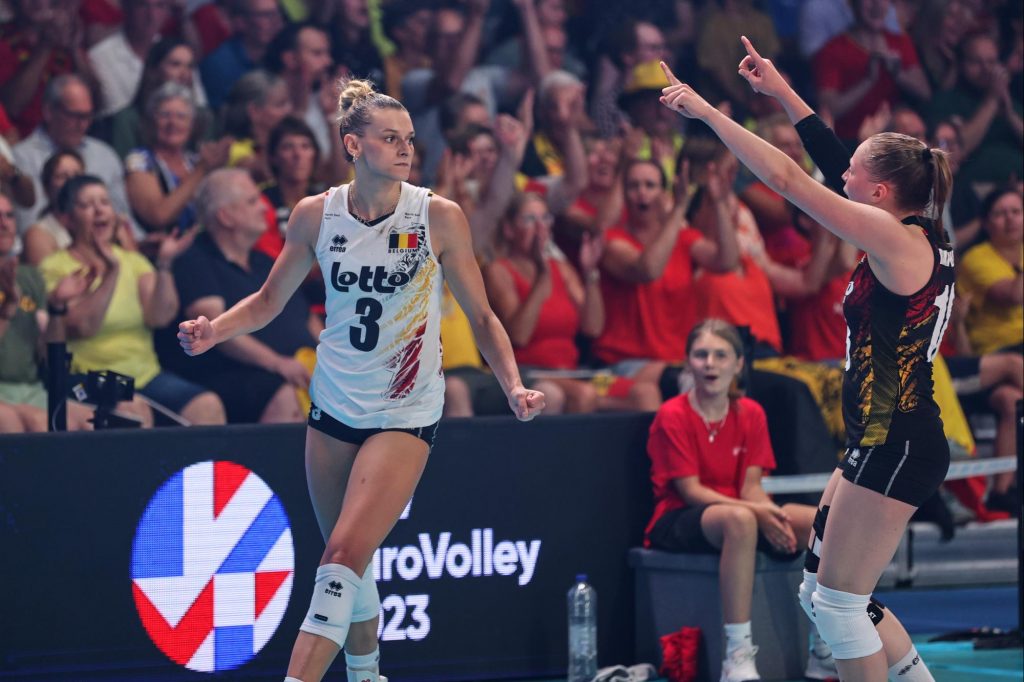 Rehabilitation from Herbots' injury is on track, but in conjunction with the medical team's recommendations, the focus remains on her complete recovery. The aim is to ensure her availability for the 2024 club season and subsequent engagements with the national team, known as the Yellow Tigers.
Despite the setback, Head Coach Kris Vansnick is optimistic, referencing the team's impressive performance against the European champions, Turkey. "While Britt's absence is a blow, our team has showcased depth and determination. This tournament will be an opportunity for other players to step into the spotlight and demonstrate their capabilities."
The Yellow Tigers, ranked 13th by FIVB, are slated to go up against formidable teams such as Bulgaria, Puerto Rico, Argentina, Peru, Japan, Brazil, and the top-ranked Turkey.
With host country France already securing their spot in the Olympics, five remaining Olympic berths are up for grabs post the tournaments. The Yellow Tigers' objective remains clear: accumulate sufficient ranking points for a spot in Paris 2024.
Team Selection for the Tournament:
Setters: Jutta Van de Vyver, Elise Van Sas, Charlotte Krenicky
Outside Hitters: Celine Van Gestel, Manon Stragier, Kaat Cos
Middle Blockers: Silke Van Avermaet, Marlies Janssens, Nathalie Lemmens, Anna Koulberg
Opposite Hitter: Pauline Martin
Liberos: Britt Rampelberg, Nel Demeyer, Noor Debouck
The team will be led by Head Coach Kris Vansnick.