The Poland Men's National Team won the annual friendly volleyball tournament Memorial of Hubert Jerzy Wagner without losing a set.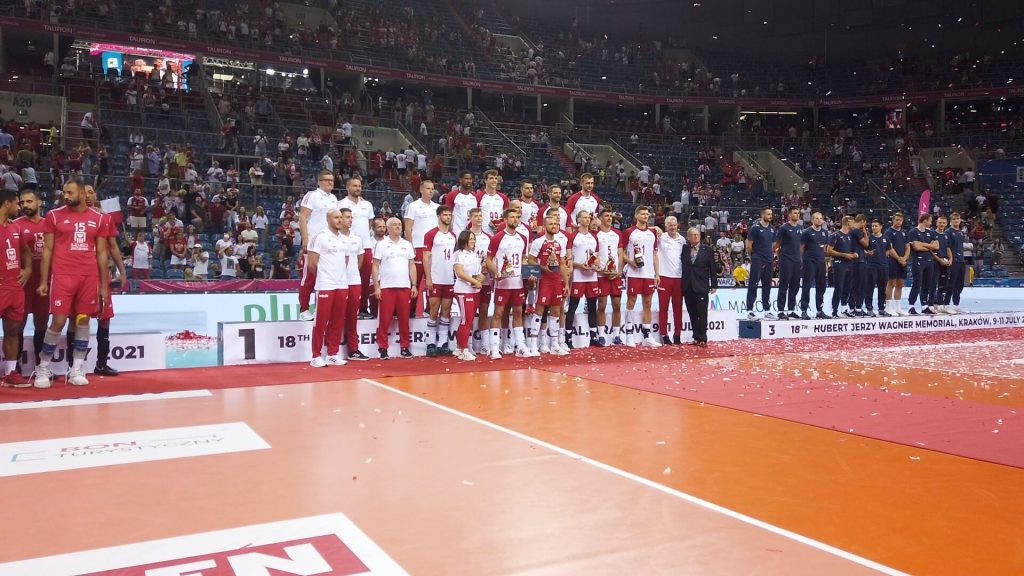 In a deciding match for the trophy of the 18th edition of the Wagner Memorial, the host Poland downed Egypt in straight sets and survived a scare related to the injury of its captain Michał Kubiak in the first set. However, he returned to the court in the second set and led the world champions to a 3-0 victory, partially 25-13, 26-24, and 25-19. Bartosz Kurek was the top scorer for the winner today, making 17 points.
The last match of the players commanded by Vital Heynen before the start of the Olympic tournament in Tokyo was watched from the stands of Tauron Arena in Kraków by about seven thousand spectators. Poland won the Wagner Memorial for the ninth time in history.
Individual awards:
MVP – Wilfredo León (POL)
Best Setter – Fabian Drzyzga (POL)
Best Server – Mateusz Bieniek (POL)
Best Receiver – Mohamed Issa (EGY)
Best Blocker – Piotr Nowakowski (POL)
Best Spiker – Bartosz Kurek (POL)
Best Libero – Paweł Zatorski (POL)
2021 Memorial of Hubert Jerzy Wagner – results:
Day 1
Azerbaijan – Egypt 0-3 (16-25, 11-25, 16-25)
Poland – Norway 3-0 (25-13, 25-14, 25-20)
Day 2
Norway – Egypt 2-3 (21-25, 25-22, 25-19, 24-26, 13-15)
Poland – Azerbaijan 3-0 (25-15, 25-12, 25-10)
Day 3:
Azerbaijan – Norway 0-3 (19-25, 17-25, 14-25)
Poland – Egypt 3-0 (25-13, 26-24, 25-19)