The Serbian outside hitter is staying in Aluron CMC Warta Zawiercie until 2024.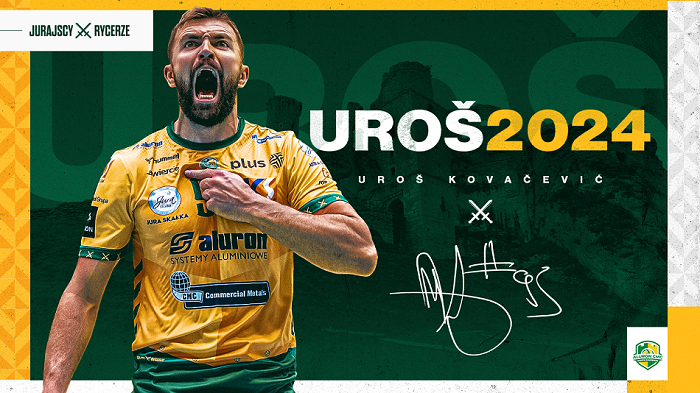 "Uroš decided to stay with us for the next two years and it speaks for itself. He already knows how the club works from the inside, he got to know the whole community built around it and decided that he wanted to be a part of it. He believes in what we are building successively year after year. He proved, especially in recent matches, that we can count on him even in the most difficult moments," says the president of Aluron CMC Warta Zawiercie, Kryspin Baran.
"I really like it here. I like the people living here and I especially love our fans. The game is great in front of our audience, so I am very happy to say this: I will be playing in front of these great fans for the next two years", admits Uroš Kovačević.
Kovacevic joined Zawiercie last year and he is hoping he will bring more success to the club.