Grupa Azoty ZAKSA Kędzierzyn-Koźle, which played in front of their own audience, lost to Cerrad Enea Czarni Radom in the match of the 15th round of the 2021/22 Polish Men's Volleyball Championship.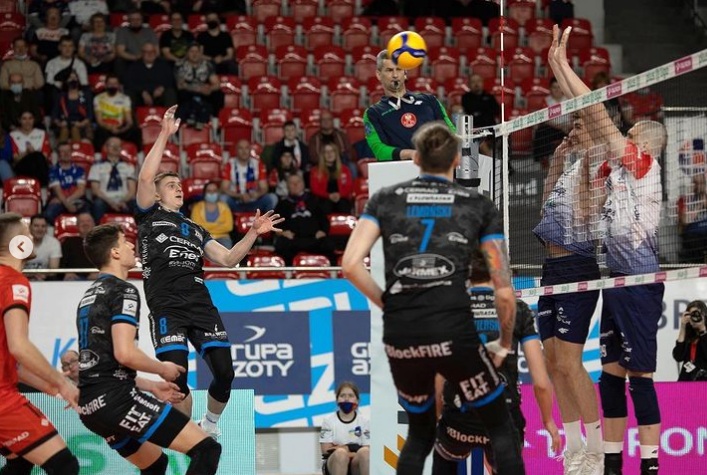 We don't think anyone expected that: ZAKSA lost to Czarni 1-3 in the match of the 15th round of the 2021/22 PlusLiga. So far unbeaten in the league (17-0), the vice-champion was a definite favorite of the match with the team, which was the penultimate in the table prior to the encounter. Not even the facts that they recently won the Polish Cup and advanced to the semi-finals of the CEV Champions League (their rivals Dinamo Moscow were excluded from the tournament by the CEV's decision) weren't enough for the players of the Kędzierzyn-Koźle side to scatter around their own court and show power.
ZAKSA, however, maintained the leading position on the PlusLiga charts, now with an equal number of points as Jastrzębski Węgiel (49), having played two games less than the vice-leaders. Paweł Rusin was Czarni's top scorer today with 20 points. The Dutchman Michaël Parkinson made 71% attack (10/14).
Defeating Cuprum Lubin in 4 sets, the bronze medalists Projekt Warszawa put an end to their losing streak that consisted of 6 games.
2021/22 PlusLiga – regular season, Round 15 (today's matches):