Jastrzębski Węgiel clearly won the 3rd and decisive clash against Trefl Gdańsk for the promotion to the semi-finals of the 2021/22 Polish Men's Volleyball Championship playoffs.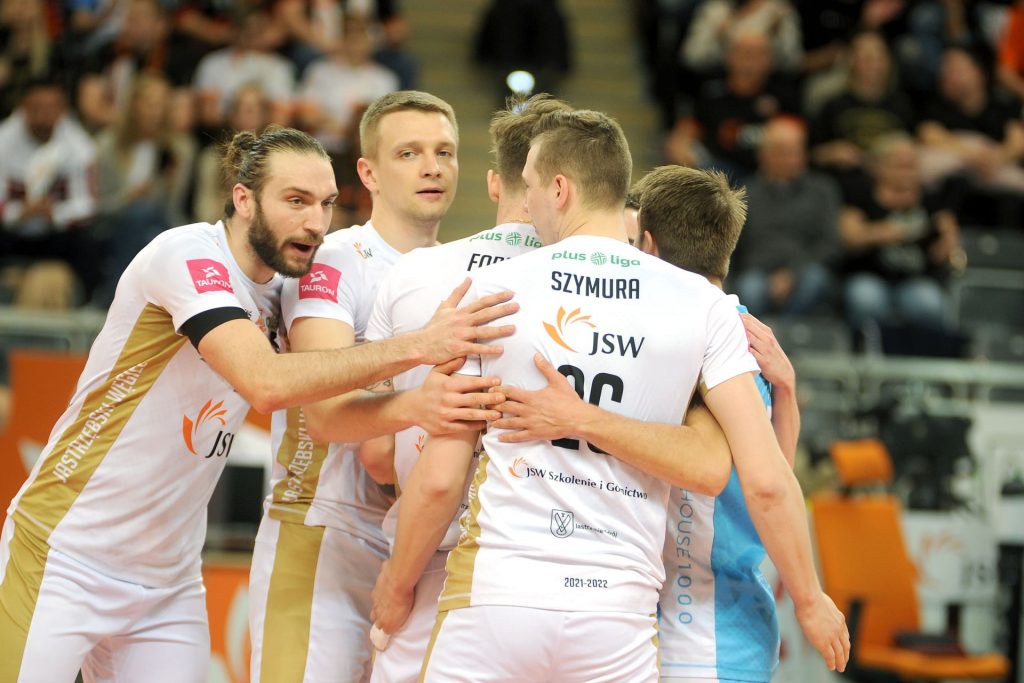 The 2nd-seed Jastrzębski Węgiel retained the chance to defend the PlusLiga title, and in the semi-finals of the playoffs in 2021/22 they will face No.3 PGE Skra Bełchatów.
The match in Jastrzębie-Zdrój was to determine the last participant in the Top-4, and it turned out that it was a meeting dominated by the hosts – 3-0. They came out on the court very determined from the first actions and easily gained an advantage in each set. No. 7 Trefl sensationally prevailed in the first match of the series, but the Polish champions presented themselves as a much better side in the next two, winning them both in straight sets. Today, 'The Hawks' had 3 players scoring the same number of points (12) and sharing the top scorer 'title': the Czech Jan Hadrava, Tomasz Fornal, snd Rafał Szymura.
So, Jastrzębski will face Skra in the semis, while Grupa Azoty ZAKSA Kędzierzyn-Koźle and Aluron CMC Warta Zawiercie make the other pairing.
2021/22 PlusLiga – playoff quarter-finals, Game 3 (today's matches):
Jastrzębski Węgiel – Trefl Gdańsk 3-0 (25-17, 25-16, 25-18)