Asseco Resovia Rzeszów officially announced that in the 2022/2023 season Giampaolo Medei will be the head coach of the team. The contract with the Italian expert was signed for one season.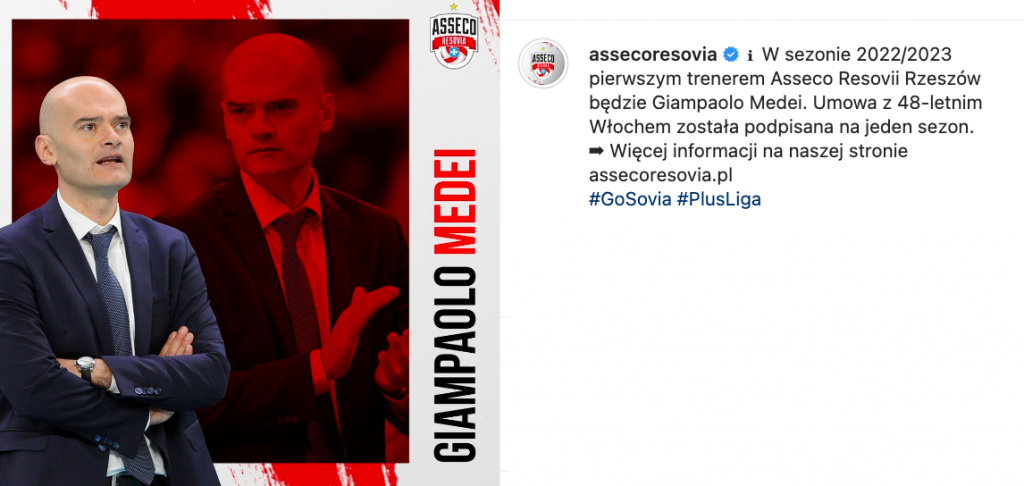 Medei comes after the departure of Marcelo Mendes. From 2019 to 2021, Giampaolo Medei was at the helm of Ziraat Bankası Ankara and lead them to the club's first ever national championship.
Giampaolo Medei
2022- …. Asseco Resovia Rzeszów (POL)
2019-2021 Ziraat Bankası Ankara (TUR)
2017-2018 Cucine Lube Civitanova (ITA)
2016-2017 Tours VB (FRA)
2014-2016 Beauvais (FRA)
2012-2014 Narbonne Volley (FRA)
See our sections – Transfers – Done Deals and Transfers – Rumors.