In the final of the 2021 Women's Russian Cup in Saint Petersburg, Dinamo-Ak Bars trampled over Lokomotiv and won the seventh trophy in the competition in the club's history.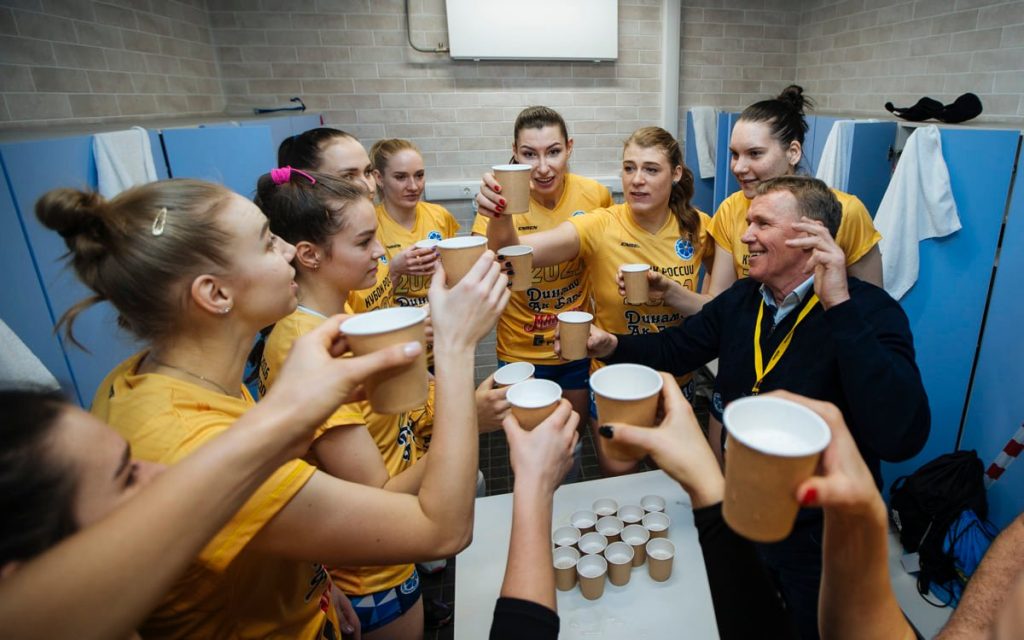 Given that they struggled against Dinamo Moscow in the semi-final of the 2021 Russian Women's Cup (Кубок России), not many expected Dinamo-Ak Bars (Dinamo Kazan) will trample over national champions Lokomotiv in the final match (official name: the final of the Russian Cup in memory of G. Akhvlediani).
The self-confidence of the players of the Kaliningrad region was huge prior to the game given they were better than their rivals from Kazan once this season, but it was crumbled soon after the start of the match. Only the second set featured leveled fight, while in the remaining two, Dinamo have had a substantial advantage, even up to 10+ points on several occasions.
Croatian Samanta Fabris (named MVP) top-scored the winning side with 20 points. Irina Voronkova tallied 15 points for Lokomotiv. Thus, just like the men's competition, the women's trophy in the Russian Cup ended up in Kazan too.
2021 Russian Women's Cup – medal day: